Sister of Sandy St. George files lawsuit against widower and family
Posted:
Updated: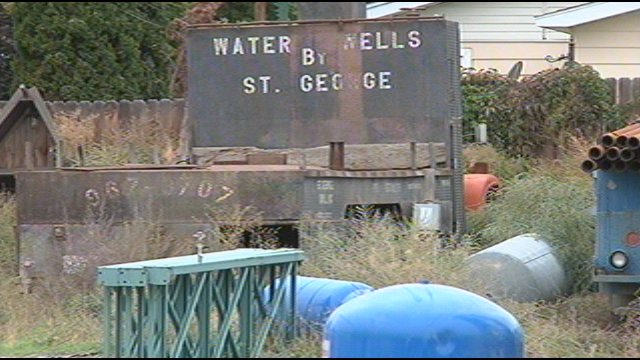 WEST RICHLAND, -- A criminal investigation into how a west Richland mother died remains stagnant, but the victim's family is trying to find justice. The sister of 26 year old Sandy St. George. Sharon Piel has filed a personal injury and wrongful death complaint against the St. George family and a handful of their family businesses..

The defendants are named as Thomas, Peter and Rosemary St. George as well as St. George Enterprises, Moments in Life Photography, St. George and Family Trucking, St. George General Contractor, St. George Truck Driving School and St. George Drilling, John Does 1-5.
Piel claims the St. George family didn't keep their West Richland home up to code. The home was attached to their well drilling business shop, located on 701 South 45th Street.
According to the complaint filed with Benton County Court, St. George's shop was cluttered with flammable materials and was in violation of several city codes two years ago. That home burned down on March 18, 2001, killing Sandy St. George.
Thomas St. George managed to get out. Their three children were with a sitter at time. The court document says the children are now represented by a Guardian Ad Litem.
The Benton county coroner says St. George died from carbon monoxide smoke inhalation, but the manner of death is still undetermined. West Richland police have been working to find the cause of the fire.

Chief Brian McElroy said this civil suit should not affect their criminal investigation, but may in fact help it. He says detectives will be keeping a close eye on developments.