Richland announces winners of Green awards
Posted:
Updated: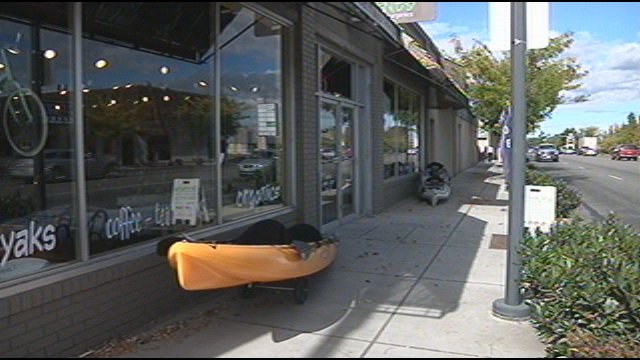 RICHLAND, Wash. --The City of Richland is proud to announce the winners of this year's Green Recognition Program, presented Thursday evening at the Richland Community Center.
Greenies, a small business in Richland that offers bicycle, kayak and paddleboard rentals and sales, and sells organic foods, products and sustainable clothing, is Richland's Green Business of the Year.
"We have human powered activities, with the bikes and the kayaks, and then all the organic products that we have ..Its more of a green lifestyle,like we have products where you can plant the packaging, and it grows a tree," says Darin Warnick, the store owner.
A joint energy efficiency project completed by Kadlec Regional Medical Center and Apollo Solutions Group won Project of the Year.
ConAgra Foods Lamb Weston won Program of the Year for its Energy Star Certification Program.
Richland resident Lora Rathbone received the Excellence in Environmental Stewardship award for an individual, and the group award went to project coordinators Ali Bram and Jennifer Ricci for their Earth Month Trail Cleanup Project.
Enterprise Middle School Recycling Program, Tri-County Partners Habitat for Humanity's ReStore, the Innovation Center and Market in the Parkway each received an Honorable Mention for their environmental efforts.
This is the seventh year Richland has recognized businesses and organizations that are working to reduce their impact on the environment.