Home Rule Charter activists make their case to the public
Posted:
Updated: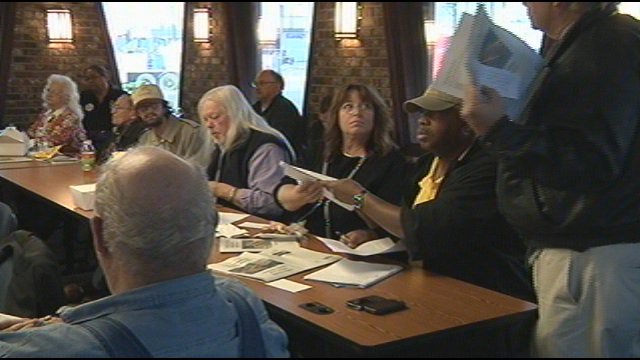 YAKIMA, Wash- An issue on the November ballot could completely change Yakima County government. At Friday's forum hosted by the League of Women Voters supporters and opponents of the home rule charter proposition made their cases to the public.
Some see the process for voting on and implementing prop 1 as confusing,
but for the people involved the issue itself is simple.
"Is there something wrong with county government and if there is, what is it?, asks Representative Charles Ross, a Republican representing the 14th District.
Those in favor of Prop 1 say yes, their opposition disagrees.
"I believe Yakima county government should be changed", says Neil McClure, a proponent of Prop 1.
"If it ain't broke, don't fix it", counters Bruce Smith who's against the proposal.
The Prop 1 vote comes in two parts, voters will be asked to say yes or no to the proposal which calls for the creation of a new county charter. That could include changing or eliminating the three commissioner positions.
"This is all about changing the system so that people who cannot get elected under the current system have a chance to get elected", says Smith who also point's to the measure's support from a Seattle political group.
"This is not succession from the state, this is a chance for our citizens to directly influence how they want their government to serve", says McClure.
On the same ballot, voters will be asked to elect 15 freeholders, or unpaid representatives to create the new charter.
"All they are are citizens of Yakima County, 43 people stepped up to serve this community", says McClure who's also a candidate for freeholder.
Those opposed to Prop 1 allege that most people running for freeholder are liberals.
The charter proposed by voters would then be adopted or rejected by voters.
"Regardless of whether you're purple, green, yellow, democrat, or republican, you're going to get to vote on it", says", says Larry Mattson, a supporter of Prop 1 and a candidate for Freeholder.
9,700 signatures gathered by Central Washington Progress got home rule charter on the ballot. The group has called for a government more representative of the county's population. To some that's code for bigger government.
"I don't want to take the county structure and turn it into one big wheel where there's a whole bunch of spokes that doesn't have any direct accountability", says Ross.