Local business closing
Posted:
Updated: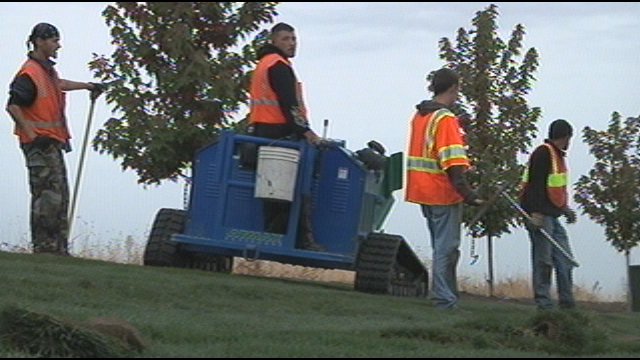 BURBANK, Wash. -- A longtime business that's been a fixture in the Tri-Cities for decades, is calling it quits.
Pasco's Ideal Sod will shut down by the end of the month. The business has been around for over 25 years.
But by the end of the month, it'll be history. Several people affected by the closure are already looking at other options."Try to go back to college, probably for next quarter, find a job in the meantime," explains Blake Clatterbuck a employee with the company.
The business does residential and commercial work locally and in other states. But a weak housing economy along with the owner's desire to pursue other options are reasons for the decision. "Even though Tri-Cities has been a little bit insulated from this housing fiasco, a lot of my business is affected by that," says Greg Higgs, owner and founder of Ideal Sod.
"You don't have to go but an hour away and the statistics are considerably different from what they are in the Tri-Cities," says Jeff Losey, executive director of the Home Builders Association of Tri-Cities.
He say local companies that rely on business in other places will probably feel the effects. "It could be 3 years, could be 5 years, could be longer than that for the housing industry to actually get recovered to some sort of normalcy so anybody that has activity outside of Tri-Cities, they could be reducing their labor force as a result of that," says Losey.
17 people employed with the company will lose their jobs. One of those workers isn't worried about his future, " I think I have enough skills and stuff like that under my belt that I know enough people, I think I'll find something," says employee Christopher Price.
Ideal Sod will stop selling their product by October 28th. And will sell all of their equipment in an auction by November 4th.