Woman raped and beaten by maintenance worker sues for negligence
Posted:
Updated: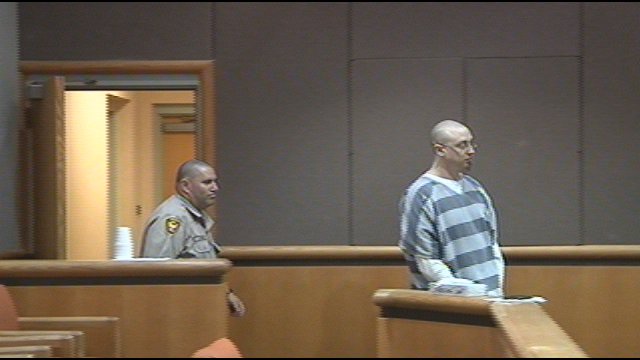 KENNEWICK, Wash. -- The attorney representing the woman brutally beaten and raped in her Richland apartment on December 5, 2009 has filed a civil suit of negligence at the Benton County Superior Court Monday morning.
Jay Flynn, with Flynn Merriman and McKennon filed a suit naming several parties: The Villas at Meadow Springs LLC, Robert Young and Associates, LLC and HSC Real Estate INC.
"He beat her about the head, the arm, wrists. She had 43 stitches in her head, and then he proceeded to rape her in her apartment," says Flynn of the attack.
Joseph Cody Kloepper, the maintenance man who worked at the Villas, was sentenced to 24 and half years in prison for the brutal beating and rape of the woman.
The suit claims the defendants negligently hired Cody Kloepper, negligently failed to supervise him and negligently failed to provide adequate security for their residents.
Flynn says, "they were negligent, in the way they maintained the keys. Because Cody Kloepper, who is the man convicted in this case, admitted to the police that he used a key in the early morning hours --2:00 am, 3:00 am,4:00 am to get into the manager's office and to get into the box where they kept the keys to the apartment."
Staff at the Villas at Meadow Springs on Gage Blvd and Riverstone Residential Group declined to comment on pending the law suit, but the regional manager, Kathy Clapper said all employees had background checks, and Kloepper passed his.
Flynn says there were other safety measures the defendants failed to take. "What they should have and what most apartment complexes do for night time and after hours is they'll have a keyed entry to get in.. Where You have to punch something that identifies you as going into the manager's office late at night or after hours...Also for the key box that holds all the keys to all of the apartments in the complex., they;they'll have a separate code to get into that," says Flynn.
Flynn says, having to identify himself with an electronic trail could have prevented Kloepper from breaking into the manager's office and taking keys without anyone knowing.