A Naches farm has an explosive attraction
Posted:
Updated: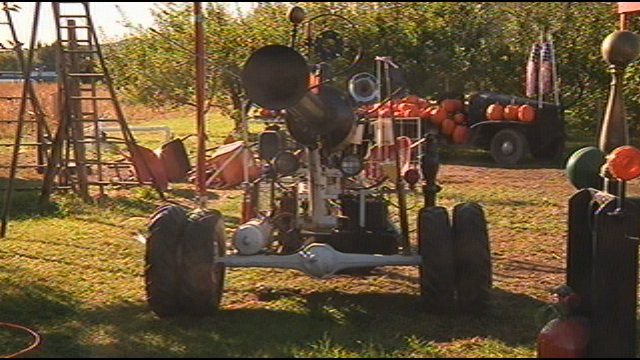 NACHES, Wash.-- Growers and farms across the region traditionally celebrate the fall with different types of events. However, there's one farmer in the Yakima Valley whose celebration is far from traditional.
Like many other farms this time of year, John Thompson's farm in Naches is celebrating the harvest.
"We start out every October, we have an event going on the weekends," says Thompson.
The event includes mostly familiar activities, a corn maze, picking pumpkins, hay rides, but Thompson also has a more explosive attraction: pumpkin cannons. Yes, cannons, plural. You can't buy these toys in the store. You have to build them like Thompson did.
"About ten, 12 years ago, I went to a farm event and one of the people had just built one of these guys. And I was so... Impressed I couldn't stand it until I got home and started building my own," Thompson explains.
Heading down range from the cannons is not a pretty sight. Most of the pumpkins end up in pieces. Although, we found one that looked to have survived its journey completely intact. You definitely wouldn't want to be hit by that.
"Safety is our main concern here at Thompson's Farm... We even have a spotter that we use on top of our garage and he gives me the okay when it's time to shoot so we don't have any onlookers walking out..." says Thompson.
And Thompson plans to add to his arsenal.
"I've got it in the back of my mind to build a Gatling gun that shoots walnuts. And I hope in the next couple of years I have that perfected so we can have a Gatling gun out here too," Thompson tells us.
If you would like to visit Thompson's Farm, you can find it off the Old Naches Highway at the end of Shafer Avenue. They're only open to the general public on weekends all this month from ten AM to five PM.