CDY still trying to hard to get businesses back on board
Posted:
Updated: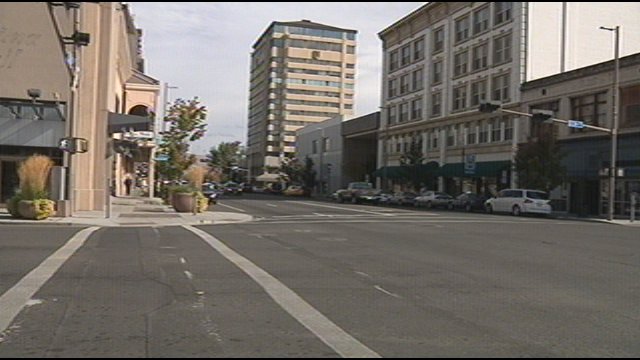 YAKIMA, Wash.-- The Committee for Downtown Yakima made their final push Wednesday to get business owners support with the Business Improvement District, but time is running out.
The program pays for things like the beautification of the downtown area.
The Chamber of Commerce, CDY, and business owners all gathered for a final push to reach the 60% of business and property owners needed to continue with downtown improvements.
"I think it's very important to see downtown continue to blossom with all the improvements," said Joe Mann, owner of Ron's Coins and Collectibles.
But not everyone is as happy with CDY.
"The short version of it is I was simply not getting my bang for the buck and in that particular light I felt that they were out of compliance with the contract," said Richard Parker, owner of 5th Avenue Deli.
5th Avenue Deli is located on 5th Ave and Walnut, but is included in the 77 block improvement district.
Parker says his business doesn't see CDY workers as often as it should.
"The services, at least in my location are not required and in turn I do not desire to pay for them," said Parker.
He's not alone either, other business owners say the same thing but CDY says they only represent about 1.5% of the businesses downtown.
The problem is a large percentage who have not even given an answer.
"There are a lot of people that we have just not heard from, and although that might be indicative of a no, it could also be that they have just not gotten around to sending the petition back. We've already started getting 'yes' this morning," said Jamie Lee Stickel, Interim Executive Director of CDY.
"I've painted over my own graffiti, I've picked up my own trash for the past 31 years, that's my responsibility, my obligation and I'll continue to do it," said Parker.
And he might have to do it himself. If CDY doesn't get another 15% of business support by the end of the month, Stickel says they'll have to close their doors altogether.