WA pharmacies will now track all controlled substance prescriptions
Posted:
Updated: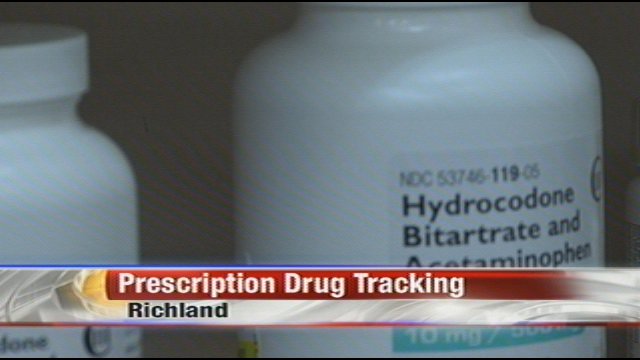 RICHLAND Wash. -- State health officials are collecting information on purchases of prescription pain medication and other medicines in an effort to reduce abuse and promote safety. The Washington State Prescription Monitoring Program this month began gathering information on medications that have the potential for abuse or addiction.
Information from pharmacies and health care providers who dispense medicine from their offices is gathered and stored in a secure, central database. Beginning in January 2012, health care providers can view the history of their patients' prescriptions dating back to the week when the data collection began.
With this data in hand, prescribers and pharmacists will be able to intervene with their patients earlier. They can identify dangerous drug interactions, address issues of misuse, and recognize under-managed pain or the need for substance abuse treatment.
"if a doctor is about to prescribe a prescription for a controlled substance, and has some questions about whether or not a similar agent has been prescribed elsewhere...the prescriber would be able to contact this agency," says Pharmacist Jon Reynolds who works at Densow's Pharmacy in Richland.
The number of people dying from prescription pain medication overdose is growing in Washington. From 2000 to 2010 the overdose death rate involving prescription pain medication more than doubled.
"I think we have more deaths from what might be considered prescription drugs and over the counter drugs than from methamphetamine and drugs that are completely outside the medical field," says Benton County Coroner John Hansens.
Since 2006 deaths in our state from unintentional drug overdoses have surpassed deaths from automobile crashes.
The database will also be accessible by the coroner or medical examiner to answer questions when they are conducting autopsies. Law enforcement agencies will also have limited access if a specific person is being investigated for abusing drugs.

36 other states have similar programs up and running.