Early Cancer Detection saves lives
Posted:
Updated: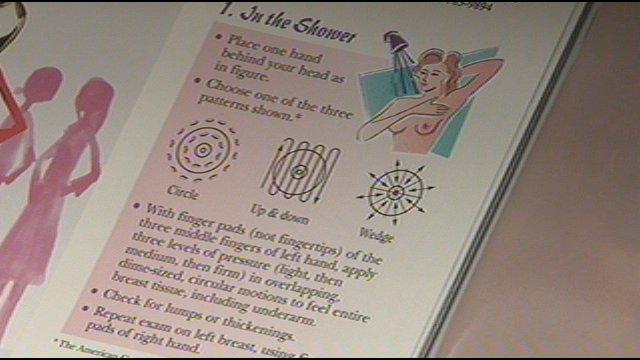 KENNEWICK, Wash. -- "It's pretty ironic isn't it? to be a spokes-person for early detection and then through my own process of doing an annual mammogram, I discovered I have breast cancer also," says the spokesperson of Buddy Check 25 and NBC Right Now anchor Christine Brown.
But after being the local face of early detection for nearly two years, Brown discovered a lump with a routine mammogram. She wanted to share her story to possibly help others out there get pro-active about their own health.
"I think my role in Buddy Check 25 takes on a whole new meaning. It just becomes so important to tell people, remind them to do self breast exams and to do annual mammograms if you're over 40. That early detection is totally the key," says Brown.
Breast Cancer affects millions each year. One in eight women will be diagnosed some time in her life.

The Education Coordinator for the Tri-Cities Cancer Center, Cindy Miller, says being aware of your body is key, especially if you have a family history. "If you catch someone with a stage one breast cancer, that's a very good sign. Just very recently, I heard there's a 98 percent survival rate for five years," says Miller.

In fact it saved her friends life. "I had a friend who had a mammogram in December, was normal... in January she felt a lump, she ended up with a mastectomy right afterwards..it changed that fast," says Miller.
Christine Brown's early detection and new technology also saved her life. "They look at your lymph nodes to see if it had moved to the lymph nodes. Luckily in my case, it had not, and then I did the new procedure with the Savi device. That is able to pinpoint radiation in a very specific area..so that was only 5 days of radiation, twice a day, instead of 30 days of radiation," says Brown.
Brown completed radiation last week, and is back to normal. She says there are many gracious people working in the Tri-Cities, helping people fight cancer.
"I do feel lucky. One of the things I learned about the Tri-Cities or this region of our state is that we have unbelievable resources for our people," says Brown.
"We have resources available through out the year to make sure if a woman can't afford to get a mammogram or ultra sound, with a physician order. We can make sure that they do get that available," says Miller.
Miller says women are not the only ones battling breast cancer, and that one in every hundred cases diagnosed are actually men. She says if anyone, man or woman feels something unusual, go see a doctor.
Buddy Check 25 a friendly reminder to get a buddy, like a friend or family member to remind you to do a monthly self breast exam. Kennewick General Hospital has made it fun with gifts like a shopping bag and coin purse to sign up. Click here to sign up.
Wednesday is your chance for free breast cancer imaging. Legacy Ford, Fox TV and "Hope Now" international are teaming up to offer state-of-the-art free 3-d breast cancer imaging.
"Health-Fair's" mobile bus will be at tri-city community health at 515 West Court Street in Pasco from 9:00 a-am to2:00 p-am this Wednesday, October 19th.
For more information on resources available from the Tri-Cities Cancer Center, Click here.