Downtown Yakima gets no relief from city council
Posted:
Updated: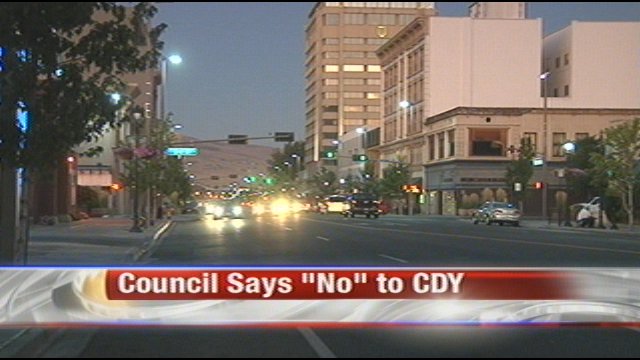 YAKIMA, Wash- The Yakima City Council had a busy meeting Tuesday night. The Downtown Improvement District sparked one of their most intense discussions. That ended with the council voting not to require a new downtown business improvement district.
The business improvement district is the program that up until a few weeks ago, handled downtown maintenance like graffiti and trash removal and gardening. It was funded by a recently-expired tax on downtown business and property owners. Three years ago over 60 percent signed on for the program. However the Committee for Downtown Yakima has been working since February to get that super majority to renew it again as per the terms of the business improvement district. However they have only been able to get 50.3 percent to agree to the tax this time around.
Tonight CDY asked the city council to step in. Council members voted 4 to 3 not to start the process which would impose a new business improvement district on downtown owners. Councilman Rick Ensey said "no" flat out. He reasoned that the terms of the business improvement district clearly state that 60 percent must agree. Council member Dave Ettl, Bill Lover, and Micah Cawley said that at this point they are not prepared to require downtown owners to pay the tax to keep the program going. Cawley suggested more of an effort be made to get businesses and property owners on board. The head of CDY says that's unrealistic.
"The mayor seems to think if we just go try harder than next week it's be an easier decision for him. The office, the crews who do the work are all getting laid off so there's not going to be someone dialing to those business people asking them to support us", pointed out James Stickel.
He credits the past business improvement district with removal of 247,000 pounds of trash,15,575 graffiti tags and say they played a role in the 35-percent drop in serious crime downtown. CDY says they have funding to stay open for two more weeks, then downtown has to fend for itself.