Kidnapping & Assault victim talks about ordeal
Posted:
Updated: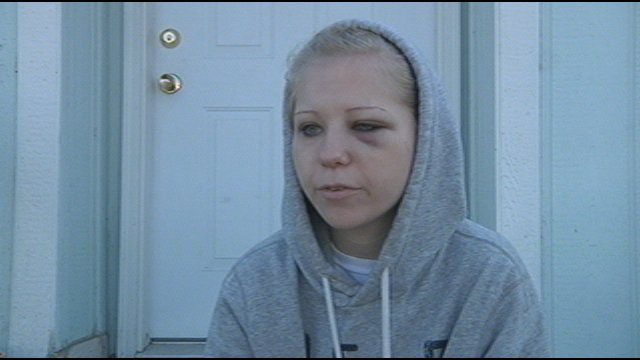 PASCO, Wash. -- 24 hours of terror, that's how a Pasco woman described it when she was kidnapped and beaten by three people.
Healing from her injuries, 19 year old Victoria Cook is happy to be home resting and surrounded by her friends.
She showed KNDU's Bryant Maddrick the bruises, scratches, and her black eye and talks about the verbal abuse she says she suffered from three people who took the young woman out of her home Monday.
Court papers show one of the people, 18 Kelsey Cavazos pulled Cook into her car. Cavazos then drove to Oregon Avenue and East Lewis Street, where she picked up 48 year old Carrie Child's and 23 year Logan Roberts.
The three people then drove her to Child's Richland home inside The Hills housing complex and beat Cook whose hands were bound behind her because they believed she stole a cell phone.
Cook tells says she feared for her life the entire time, "next thing that I know, they're telling me that they had planned to take me to the river and tying a rope around my ankles and a anchor and throwing me at the bottom of the river after it was all done."
Cook says she doesn't know the three people behind her kidnapping, but says a friend of hers does and believes that's why they came after her.
KNDU went to the Richland home where Cook was taken. Neighbors say suspicious activity and loud violent arguments are common from the Richland home.
Cook escaped the home Tuesday while the three kidnappers were sleeping. After getting home, she contacted Pasco police who arrested the three on Tuesday. Child's, Roberts, and Cavozos are being held in Franklin County Jail on $500,000.00 dollars bail.