Law enforcement meet for Domestic Violence state grant
Posted:
Updated: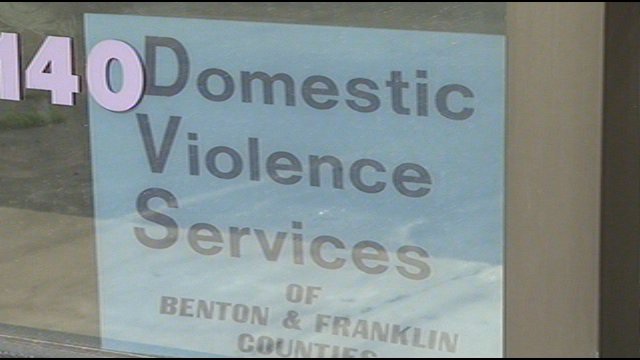 ENNEWICK, Wash. -- Local law enforcement agencies got together for a community meeting today at the Kennewick Police Department, part of the requirement for the community to accept money for a state grant which helps victims of domestic violence.
The money goes for the salaries three advocates, one for Benton County victims.. and another bi-lingual one for Franklin County...as well as one for the legal system, Mary Santoy.
These advocates work closely with police, prosecutors and the victims. Their primary focus is the victim because many times, people in domestic violence situations don't come forward or have no where to turn.
They help victims find a place to live, file restraining orders, and walk them through the justice system and counseling and anything else they or their children may need.
"There's a lot of information they wouldn't even know. Without that help, they would potentially have to return back to that unsafe environment," says Dan Aspiri, the new Executive Director for the Benton Franklin branch.
Domestic Violence Services for Benton and Franklin counties helped 527 legal clients in 2010-2011. 147 of those were due to the STOP grant.
They also helped victims get 219 protection orders, and 28 of those orders were funded by the grant money as well.
The domestic violence 24 hour hotline got more than eight thousand calls this fiscal year. Their number is (509)582-9841.
There is a candle light vigil for victims who died because of domestic violence on Thursday, October 27th at John Dam Plaza in Richland at 6:15pm