Student campaign against obesity
Posted:
Updated: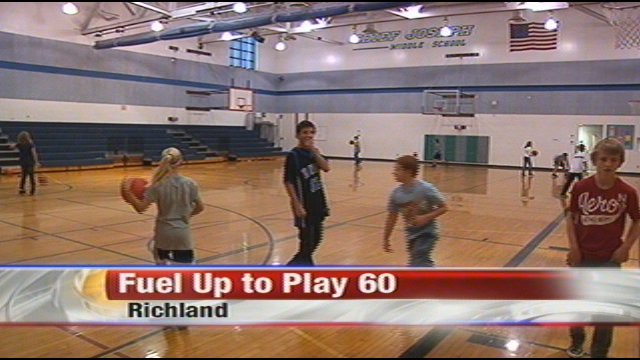 RICHLAND, Wash.-- Student campaign against obesity. Obesity is a big problem nationally and it's an issue in most schools. Some students in Richland are trying to change that. Students at Chief Joseph Middle School have become part of a national campaign against child obesity.
It's called Fuel Up to Play 60, It's where students get together before and after school to play for 60 minutes. The program is sponsored by the NFL and National Dairy Council.
At Chief Joseph Middle School, students show up around 7 a.m. and have open gym time until class at 8 a.m. They are doing this to promote being active, and play a variety of sports. Student ambassador Tucker Anderson says "we're trying to keep kids healthy and if not get healthy habits right now.
We were told young people need at least 60 minutes of active movement every day to stay in shape. Students have the option to play basketball, volleyball, dodge ball and more.
The campaign also promotes healthy eating, and promotes foods with lots of nutrients. Students are also told about the side affects that could happen to them when meals are skipped. More than 70,000 schools have joined the campaign for healthy living.
Chief Joseph Middle is also creating an after-school walking program that's open to students and parents.