Ventilation issues force students out of lab
Posted:
Updated: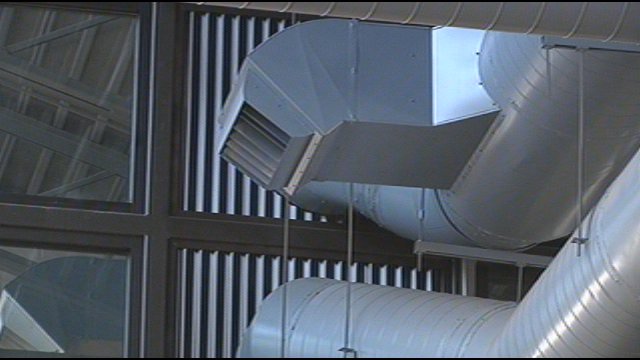 PASCO, Wash. -- Columbia Basin College debuted their brand new Center for Career and Technical Education building in February.
But we've learned that problems with the ventilation system are affecting several students. Students at CBC enrolled in the welding program will not have a classroom for a while.
That's because the college decided to shut down the welding lab because of smoke and fumes not being ventilated properly.
Several students NBC Right Now spoke with are outraged that after a month of being in the new building, it took this long to do something, "within the first couple of minutes, it was doing pretty good at class starting. But, within 15-20 minutes, you could taste the metallic flavor in your mouth, you could also look down the rows of the welding booths and see the cloud of haze that lingers," explains student Dillon Rice.
Another student, Bill Strickland, says the smoke has even affected his health, "usually over the weekend, my throat would feel better, then Monday you feel scratchy and Tuesday you've got a sore throat the rest of the week."
Bill Saraceno of CBC says the buildings issues are not unusual for a new facility, "with any new building, you have issues with things not working right. Things breaking, things not acting the way they're supposed to act."
According to school officials, students will miss about a weeks worth of classes while new metal hoods are constructed to improve ventilation.
The school says they've received reports of students getting sick in the building, but haven't been able to confirm a connection to the smoke. Students will have to make up time lost at the end of the quarter.