Three Americans named to Team WHL, Subway Super Series
Posted:
Updated: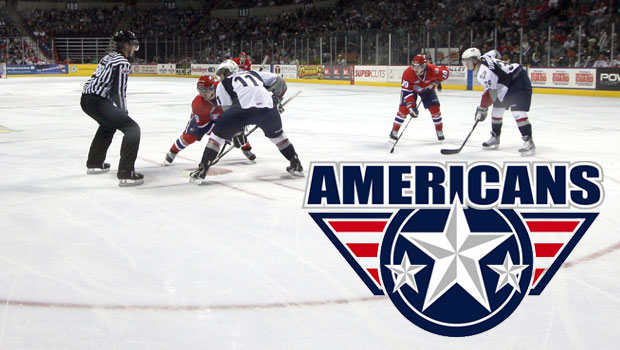 By Western Hockey League
CALGARY, AB – The Canadian Hockey League in association with the Western Hockey League and the Moose Jaw Warriors and Regina Pats Hockey Clubs Thursday announced the rosters for Team WHL that will compete against Team Russia in the 2011 SUBWAY® Super Series.
The 2011 SUBWAY® Super Series will take place November 7 – 17 and marks the ninth straight year that teams of CHL All-Stars have competed against Team Russia in preparation for the World Junior Hockey Championships. The SUBWAY® Super Series is an integral part of the evaluation process prior to Team Canada's final selection camp in December. This season, Canada will be competing for their 14th straight medal at the 2012 tournament in Calgary and Edmonton, Alberta.
Team WHL will face Team Russia in games five and six of the series played Wednesday, November 16 in Regina, SK, and on Thursday, November 17 in Moose Jaw, SK. The first two games of the series are hosted by the QMJHL with the OHL hosting games three and four.
Team WHL was selected by a special committee of WHL General Managers along with Kevin Prendergast, Hockey Canada's Head Scout for the Canadian National Junior Team, as part of the selection process for the 2012 World Junior Hockey Championships.
"I am honoured and excited to have the opportunity to coach Team WHL at the 2011 SUBWAY Super Series," said Don Hay. "This is an impressive group of talent that has been put together and I'm eager to see how they will stack up against the best Russia has to offer. This is also a great opportunity to get a better look at some of the guys who could be playing for Canada at the 2012 World Junior Championships."
The Team WHL roster consists of 29 players – two goalies, 11 defenceman and 16 forwards, with the remainder of the roster be named at a later date. Top NHL prospects for the 2012 NHL Entry Draft Matt Dumba (RD), Morgan Reilly (MJ) and Colton Sissons (KEL) will compete in the series. Team WHL also features three first round draft picks from the 2011 NHL Draft, Duncan Siemens (SAS), Mark McNeill (PA) and Joe Morrow (POR). Moose Jaw Warriors forward Quinton Howden is the sole returning player from Team Canada's 2011 silver medal team at the World Junior Championships and was selected in the first round of the 2010 NHL Entry Draft.