NW a human trafficking hot spot
Posted:
Updated: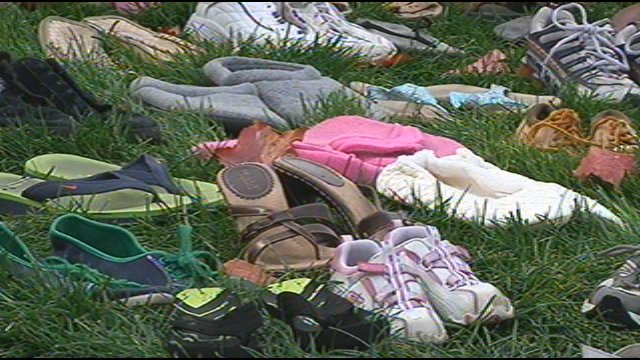 PASCO, Wash.—Human trafficking is often a silent crime behind closed doors, but did you realize the northwest is known as a hot spot? Attorney General Rob McKenna met with students at Columbia Basin College in Pasco on Friday to get people talking.
He says there are three main reasons why the northwest is a prime location. 1. We sit on an international border. 2. We have more organized street crime than most of the country, and they've moved to sex trafficking. 3. We have a young population, which means if they're kicked out of their home or run away they're more vulnerable.
Currently there is no local data, but the Attorney General is now working to gather more information.
"It's likely that local law enforcement isn't yet even categorizing certain crimes as being trafficking crimes, because they haven't been asked to, and they don't recognize it as trafficking crimes," says Rob McKenna, Attorney General.
McKenna says there is now training at the Basic Law Enforcement Academy, Prosecuting Attorney's Association, and at social service providers so they will know what to look for.
He also says the community can help by speaking out if they see a neighbor has a domestic servant, or if they see a young person walking in an area of prostitution.
National Human Trafficking Resource Center: 1-888-3737-888 or NHTRC@PolarisProject.org