Pigs in Prosser possibly attacked by cougar
Posted:
Updated: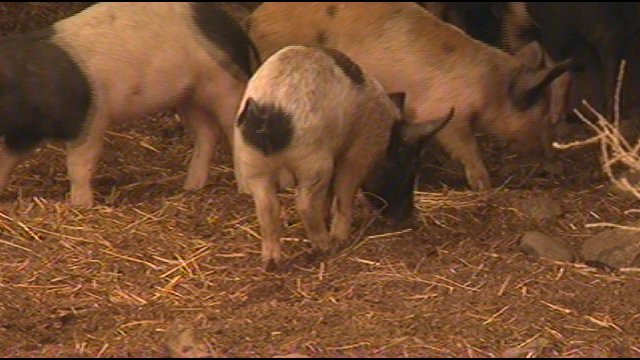 PROSSER, Wash. -- Some people in Prosser are worried a cougar is responsible for killing their livestock.
Ron Carpenter, the Operations Manager at Mid Valley Milling, located on Hinzerling Road says Thursday was the second time in ten days, pigs in their pen were mauled by a wild animal. The death toll is up to seven.
"I start work at quarter to seven each morning, and its still dark out and makes you kind of on edge just a little bit to wonder if you're going to walk around the corner and come eye to eye with a big kitty cat," says Carpenter.
Fish and Wildlife said the mauling wasn't done by a dog, but they couldn't confirm it was a cougar. "With the weather the way it was, the ground was very cold and very hard so they weren't able to confirm tracks. However, from the wounds that were on the pigs, they believe it was a cougar," says Deputy Joe Lusignan with the Benton County Sheriff's Office.
Carpenter said a butcher who came to retrieve the carcasses also pinned it on a cougar.
"They're going to be doing extra patrols in the area just to see if they spot something along those lines because this is the second attack we believe may be from the same animal.," says Lusignan.
While Carpenter is frustrated because the cougar is costing the Mill a lot of money, he's more worried about the kids who live near by. "In the morning when its dark out, there's a lot of children catching the school bus and getting ready to go to school. And they're standing outside, and we just wanted to make sure some people in the area knew what was going on,"says Carpenter.
Lusignan says if anyone sees a cougar or any wild animal to not hunt it but to give them a call, 509-735-6555.