Thousands of prescription pills dropped off at Kennewick Police Department
Posted:
Updated: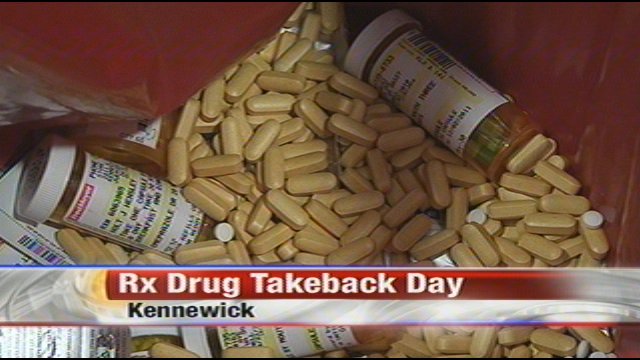 KENNEWICK, Wash.. -- Prescription drug abuse is a growing nationwide problem, but what may surprise you is most addictions being with the medicine cabinets of family members and friends. That's why the Drug Enforcement Agency is trying to help people clean-up.
Prescriptions are now the biggest cause of fatal overdoses. DEA chief Leonhart called it an "epidemic." Prescription drugs now caused more overdose deaths in the United States than "street drugs" such as cocaine, heroin and methamphetamine.
The DEA agent in charge from the Yakima office says it's a problem that can impact young people as well. "It's second to the illegal use of marijuana. That tells you it's a big problem. A lot of people have them at home at their medicine cabinet.
"
Holder said an estimated 7 million people in the United States regularly used prescription drugs for nonmedical purposes and this abuse contributed to nearly 40,000 deaths and almost $200 billion in healthcare costs annually
The DEA came to the Kennewick Police Department to help collect from people who have unused, old and unwanted medications laying around the house, no questions asked. Flushing medication is bad for the environment because it can get into the water supply and people feel uncomfortable tossing prescriptions into the garbage.
The DEA started the collection last year and is doing it every six months nation wide. Last "Take Back" day in April, they collected 15 bins, 750 pounds of medication at the Kennewick Police Department.