Family wants to prevent deaths near Richland intersection
Posted:
Updated: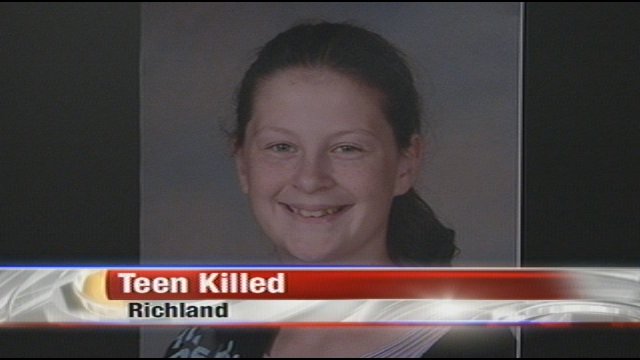 RICHLAND, Wash.--Family wants to prevent deaths near Richland intersection. There are still some unanswered questions after the death of a 16-year old Sierra Murray. She was hit by a car on October 20th, and died at Kadlec Regional Medical Center last Friday.
The accident happened right along Thayer and Longfitt in Richland across from Richland High School. Sierra was on her way to a choir concert. She died of head and leg injuries.
Richland High School Principal Tim Praino says "it's heartbreaking. It truly is. Any time we lose one of our youth it really touches home. It's been a tough couple of weeks around here."
We investigated the site and noticed there is not a crosswalk in sight. We also spoke with family who visited the spot where Sierra was hit. They say when they got there they noticed it was dark and the street light right above where Sierra was hit, was out. They says this was an accident that could have been prevented. Grandmother Kris Murray says "even if there was just a crosswalk there. That would have helped immensely."
Praino says "well we've has a lot of people calling in and asking about what we can do as a community at this part of the intersection."
On Monday the city of Richland's transportation engineer met with school district members to review the site. They visited Thayer in the daylight and at night. A portion of Thayer was rebuilt three years ago.
City administrators say at this point in time there are no plans to build a crosswalk and there has not been a history of accidents involving pedestrians in that area.