Proposed medicaid cuts worry recipients
Posted:
Updated: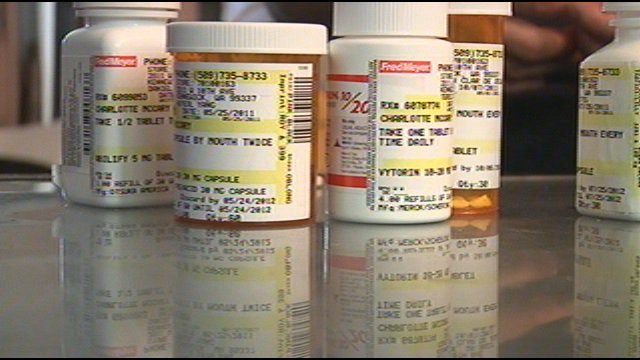 KENNEWICK, Wash. -- Governor Chris Gregoire's proposed cuts to balance the state budget, have a lot of people concerned.
That last few months have been good for Charlie McCary, peace and stability. But now, she's scared. "I'm fearful of going to Eastern, I'm fearful of going to Lourdes again."
Fearful because she depends on drawers full of medication paid for by medicaid.
Those pills help Charlie who suffers with bipolar disorder, ADHD, depression, and anxiety just to name a few.
"You just toss your coat somewhere and if I wasn't on my maintenance drugs, I'd say "I want you to hang it this way specifically or else you're going to make me mad," explains McCary.
Her pills prevent those incidents. But her income is less than $10,000 dollars a year, and her drug cost is around $5,000. "My social security check is totally taken up by all of my bills," says Charlie.
Friend and mental health advocate Melody Otness explains the state's proposed cuts will have a ripple effect, "they end up in jail because the illness victimizes someone through theft. Through the illness it victimizes people through being obnoxious on the street. Not being to control their behavior," explains Otness.
DSHS says around 35,000 people will be effected by the elimination of basic health which Charlie uses.
She's attempted suicide three times in the past and is scared of what the future may bring.
The legislature will vote on the proposals November 28th, and McCary hopes before they do they read her letter.