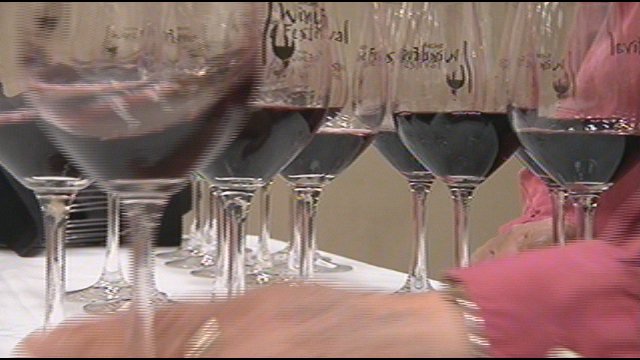 KENNEWICK, Wash. -- Thursday is the very first day of the Tri-Cities Wine Festival here at the Three Rivers Convention Center. The back room is full of wine, 430 varieties from more than 95 wine makers in the Pacific Northwest, Washington, Oregon, Montana and Idaho. Six wine connoisseurs are here to judge the varieties from across the country.
They have a book of criteria. "The way it looks, the way it smells, the way it tastes, Then we go into the intermediate characteristics. It could be this, it could be that. Finally you have to make a conclusion,"says Angelo Tavernaro, one of three Master Sommeliers in Washington.
The events will be open to the public starting Friday with a multi course Best Of Show Wine Dinner from 6:30 to 10:00pm. Tickets are $95 and have to be purchased in advance on www.Ticketmaster.com
Saturday there is a $45 seminar "Time and Terroir: A Sensory Experience" It starts at 1:00pm-2:30pm. They will be comparing and contrasting all the wines from Horse Heaven Hills.
Saturday night is the main event, the Grand Gala Wine-Tasting event. . All 95 wine makers will have booths with the wines that were judged. The $70 ticket gets you in, includes food from local restaurants. Wine judging results will also be announced at the gala. Doors open at 7:00PM.
For more information, go to www.tcwinefest.com or call 509-528-4606