Tri-Cities hospitals will begin tracking ER prescriptions in January
Posted:
Updated: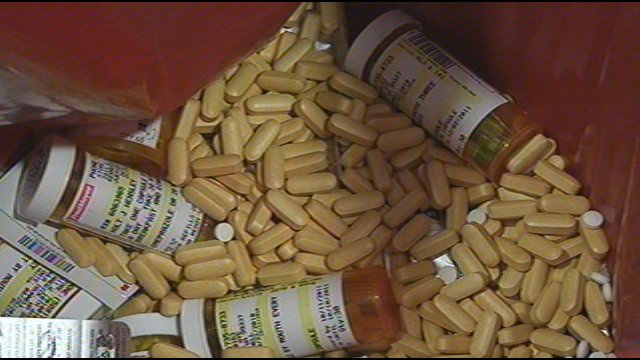 KENNEWICK, Wash. -- New government report shows that overdose deaths from powerful pain-killers have more than tripled over the last decade. Washington state is one of the worst in the nation.
"Just in the last five years, here in Washington state, its gone up almost 90 percent. Now its surpassed, all vehicle accident deaths.," says Dr. Larry Jecha the Health Officer at Benton Franklin Health District.
In 2007, 447 people died in Washington. In 2008, it was 505.

That's why the Centers For Disease Control sponsored a $550,000 grant for a new clinical trial to curb the problem.
It starts in January and hospitals like Kadlec, Lourdes and KGH will all be sharing information about what medication comes out of the emergency rooms.
"To have a successful program in the Tri-Cities, continuous care of the patient means not just addressing the physical needs but a lot of times there's some emotional and mental health issues that go along with the pain prescription drugs," says Carol Moser, the Executive Director of the Health Alliance, part of the Benton Franklin Health District.
Dr. Darin Neven started a similar program at Sacred Heart Medical Center in Spokane. He was able to cut down prescriptions for patients enrolled in the program by 56%, says Moser.
Jecha says there are other programs in place to help with the problem too. The Medical Quality Assurance Commission has sent new guidelines for providers that take into affect in January too. "There will be a lot more elaborate evaluations of these people. There will be a limit on how much you can prescribe unless you're a pain specialist , and providers will have to take additional educational classes," says Jecha.

In October the state health department also started tracking which narcotics pharmacists are giving out. By January there will be an up and running database for all pharmacists to share, accessible by doctors and law enforcement as well.