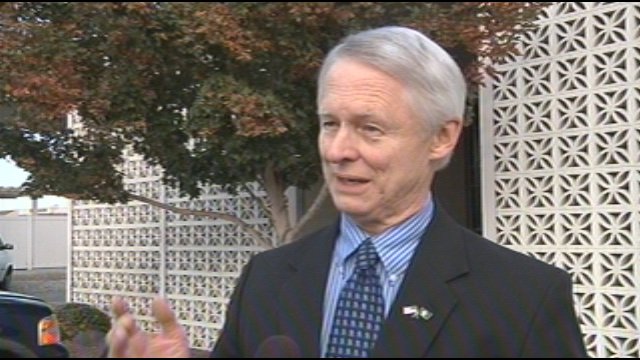 KENNEWICK, WA-Washington's secretary of state says it may not be long before you cast your ballot by e-mail.
Elected eleven years ago, Sam Reed pushed for the change to an all snail-mail ballot.
Reed says the obstacle to holding elections through the Internet is that right now no one can guarantee the privacy of a secret ballot.
However, Reed says Washington may be able to expand the bill he pushed through the legislature last year that allows military and others overseas to vote by e-mail.
"One individual person dealing with another individual, in this case the county auditor's office," Reed says. "Not a big website, not something where people could pack ballots. I think it's going to work well and maybe it will lead us on to the next step."
REed also supported the change to the state's top two primary system, and dealt with the controversial 2004 re-count of the governor's race.
Reed will retire after the November 2012 election.
Reed expects voter turn out in next month's election to be about 47-percent, which he says is about average for an off-year election.