Americans score three in the first period to beat Chiefs 4-1
Posted:
Updated: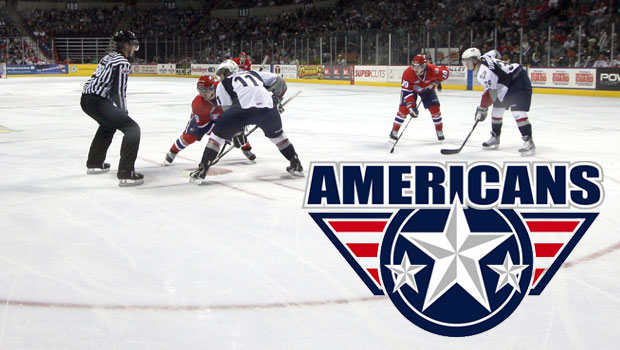 By Craig West
SPOKANE, Wash --The Tri-City Americans (12-5, 24 points, 1st in the U.S. Division) parlayed a 3-0 first period lead to a wire-to-wire win at Spokane (8-4-0-1, 17 points, 3rd in the U.S. Division) over the archrival Chiefs tonight 4-1 before 9,856 fans at Spokane Arena. The loss was the Chiefs first at home in nine games.

The Americans jumped quickly on starting goaltender Mac Engel scoring three times on eight shots in the first 13:45 and would chase him from the game. Jordan Messier tallied his third of the year on a tip of a Brendan Shinnimin shot on the power play at 3:40 to take a 1-0 lead. Tri-City would then strike quickly 58 seconds apart as Nathan McMaster would notch his third of the year on a put back of a Jordan Messier shot at 12:47. Engel's night would come to an early end when Adam Hughesman would blast a slapshot over the shoulder of the Chiefs netminder from the left circle at 13:45.

Spokane's lone marker of the night came at 19:34 of the second as Mike Aviani would collect a rebound of a Davis Vandane to make it a 3-1 contest after 40 minutes.

The Americans, now 12-0 when leading after two periods would take a 4-1 advantage on Drydn Dow's first of the season on a mid-point wrist shot on a setup by Patrick Holland.

Ty Rimmer made 23 saves for his eighth win of the season. He's 3-0 against the Chiefs.

Tonight was the first of a five-game road trip. The Americans travel Wednesday night to Cranbrook, B.C. for a meeting with the WHL defending Champion Kootenay Ice. Game time is 6pm PST.