Hospital internships help students choose medical career
Posted:
Updated: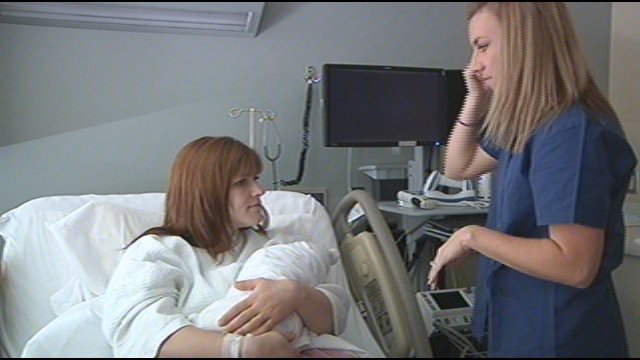 RICHLAND, Wash.-- Hospital internships help students choose medical career. Some hospitals have been doing this program for over a decade. Workers say their intern program has been so successful, some of their interns have come back to the hospital to work after college.
We spoke with a nurse today who participated in the intern program when she was at Richland High School in 2003. Now Nickole Clark-Perry is in charge of the entire birth floor at Kadlec Regional Medical Center. Nickole says "I knew that somewhere in the health field was where I wanted to be in my career and I figured it would be something interesting for me to try."
Nickole says during her internship she learned a lot of things she didn't expect and her experiences prepared her for the work she does now. She says "it was more in depth. I got to see things that I didn't even think that was going to be possible for me to see."
The Kadlec school intern program is open to all high school students in Richland. It's a competitive internship that has helped more than 160 students over the last 10 years.
Student Services coordinator Heather Newell says "it's 90 hours. They get credit for it for school. They go through and interview process kind of like a resume writing so that gives them experience." Students participate in different workshops. Each student rotates every four hours to different departments to explore different medical topics.
The interns get experience in different parts of the hospital like the emergency room, child birth and respiratory services. The variety helps the student decide what type of medicine to study when they go to college.