Woman kidnapped and held for 3 days after witnessing a shooting
Posted:
Updated: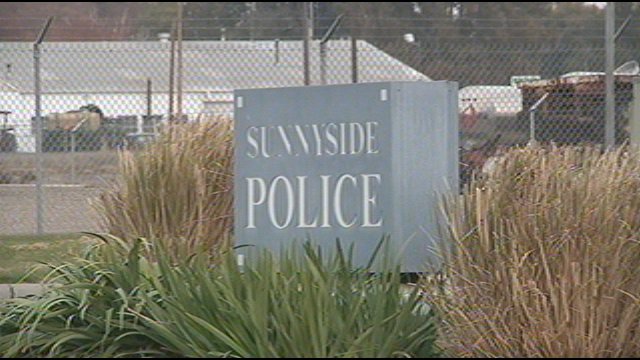 SUNNYSIDE, Wash.-- A review of the Yakima County Court Docket revealed a scary case that actually happened in September. A witness to a shooting is kidnapped and held for 3 days.
Official court documents outline a scary timeline of events, including a shooting and kidnapping that spanned 3 days beginning in Sunnyside.
Both suspects made appearances in court Monday and NBC Right Now was the only news team there to get you a first look.
Richard Bermudez and Rolando Vargas stepped into a Yakima County Courtroom to face separate charges. Both suspects in a shooting, and Bermudez facing kidnapping charges.
"During the course of the investigation, we find that Bermudez actually held one of the witnesses against their will," said Sgt. John Chumley with the Sunnyside Police Dept.
Court documents say Vargas shot a man in Sunnyside on September 21st, then a woman who saw the shooting happen left with Bermudez.
"This is not some sort of stranger abduction off a street corner. She's there with the victim of the shooting," Sgt. Chumley said.
Sunnyside Police say the 33-year-old kidnapping victim knew both suspects and initially was not taken by force.
Later though, things quickly changed.
"The threat is communicated to her, she becomes afraid for her life," said Sgt. Chumley.
Bermudez kept the victim for three days, at one point saying she may be killed.
Finally, she was driven to Spokane and dropped off with no money, shoes, or transportation, lucky to be alive.
"If the shooting victim would have died, we're not sure what would happen at that point," said Sgt. Chumley.
Sunnyside PD says they did not even learn of the kidnapping until after the victim was released, and then wanted to protect their investigation by not releasing information.
"Because these 2 suspects connection to the crime underworld, I am confident that if that information was released to media and the public that we would have not caught them," Sgt. Chumley.
Both the suspects are being held in the Yakima County Jail. Bermudez with a $250,000 bail, and Vargas' bail was set $1 million.