Food bank sees increase in people
Posted:
Updated: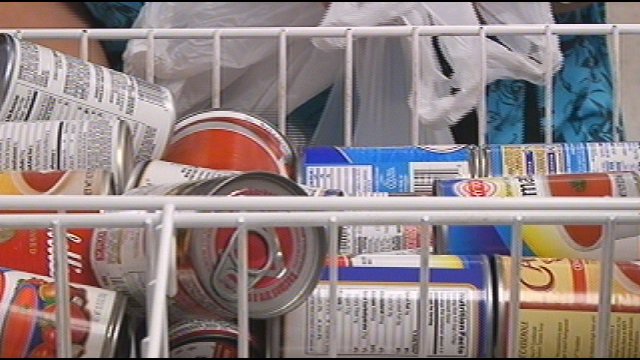 RICHLAND, Wash. -- Food banks are seeing an increase in the number of people coming to them for food.
But what's different may be the background of the people needing help. There's a 15 percent increase in people seeking help and a lot of them are new faces.
"There's no real seasonality in our business anymore. It's just busy all the time," explains John Neill.
This is a normal day at the Tri-Cities Food Bank. Volunteers moving with rapid speed to pack food. Some of the people getting food are here for the first time, "For the last 6 months or so, we've seen people that are having difficulty, that have never had difficulty before," says Neill.
It used to be common for people on government assistance or unemployed to come here. But now the food bank is seeing more seniors who aren't getting enough money from social security and college students struggling with high tuition.
"There's a lot more people that come here then when I first came here four years ago," says Angela Destefanis who has been coming to the food bank for four years.
She's on supplemental security income and sees the new faces all the time. Everyone shares the same story.
"I don't know what we do without it. There's been times when it's just been, if anything comes up for school like pictures, or clothes. The money has to come from somewhere to pay for that and that comes out of my food budget," says Destefanis.
"I don't really use it every week, but when I do need it, it's here and it helps out a lot," says food bank customer Robert Peters .
The organization says they're keeping an eye on state budget negotiations. They explain cuts or elimination of social programs could keep them busy well into the new year.