Police eluder gets maximum sentence for killing two people
Posted:
Updated: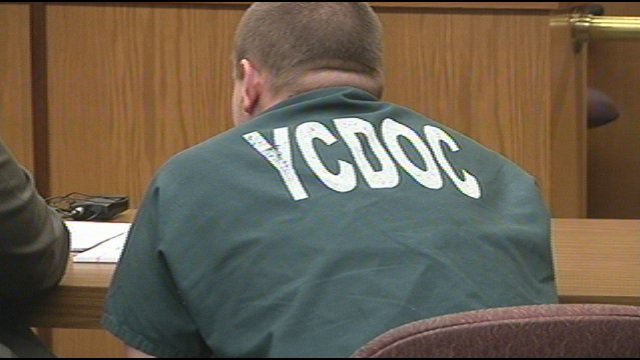 YAKIMA, Wash- A man who eluded police and crashed into three people killing two of them was sentenced Monday to 51 and half years in prison.
About 40 people attended the sentencing for 32-year-old Shaun Kollman, most were his family and friends. The hearing including tearful please from the victim's family and friends, Kollman, even one of the police officers.
The proceedings started out with never before released video of the police pursuits. The video shows Kollman almost hitting a police officer who was on foot with his stolen truck and later and that truck into another police car.
Friends, and family of the victims Pascual Ayala and Marina Barajas, as well as police officers asked the judge to impose the maximum sentence. In that way they got what they wanted.
"He doesn't deserve to do something my brother can't do no more", said Ayala's brother.
"My children have also had to live with out having somebody there to guide them like their sister to live without having somebody there", said Barajas' mother.
But the families are also pursing a civil suit against the city of Yakima. They believe police should not have continued with the pursuit on Father's Day of 2010 that ended with Kollman crashing into and killing their loved ones.
Marina Barajas' best friend shared angry words with Kollman and the police officers who pursued him.
"She was everything to me, and you do not have the right to sit there and ask for your sentence to be reduced", she said to him.
She then turned on two of the police officers who were part of the pursuit. "And to the officers that pursued him that day, you decided to chase him you risked not only Pascual Ayala's life and Marina Barajas' life", she said before being cut off by the judge.
The two police officers in the courtroom today were also Kollman's victims. This is never before released video of the chase where he tried to hit one of them with his stolen truck and rammed into the other officer's car.
Both officers said this case is one of the most difficult of their careers. One of them was moved to tears.
As those lawsuits unfold we'll bring you the details.