WSU Tri-Cities hosts fair for veterans and people seeking careers
Posted:
Updated: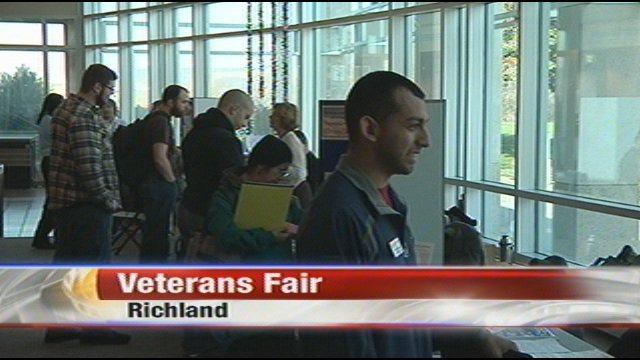 RICHLAND, Wash.-- WSU Tri-Cities hosts fair for veterans and people seeking careers. WSU Tri-Cities and Worksource teamed up to hold a career fair Tuesday afternoon at the Washington State University campus in Richland.
Organizers were expecting almost 600 job seekers to show up at the event. We spoke with career booths representatives who say more companies are moving to the area and expanding. David Husted of the Dade Moeller says the economy always finds a way of turning around in Tri-Cities. He says "we always seem to rebound and there's positions opened up where the Hanford site is kind of going away. Other companies are moving into the area."
Businesses were looking for people with all different skills ranging from accounting, computer science, nursing and design. They were also looking for people fresh out of school for internships as well as experienced workers.
Just across from the career fair, WSU Tri-Cities also hosted a veterans fair today. The school partnered with the Veterans Club Association to hold the event as part of Veterans Awareness Week. There were service booths that provided information on resources available to soldiers after they serve. This is the first year WSU Tri-Cities has hosted the fair.
Veteran Steven Gallegos says "I didn't know a lot of things that were offered to me by the state. By having them come here, you can get better understanding of what's available out there and it helps you seek more than what's here even."
The university has seen an increase in students attending school who have fought oversees. This year they have more than 150 students registered for classes.