Mail processing moving out of Yakima
Posted:
Updated: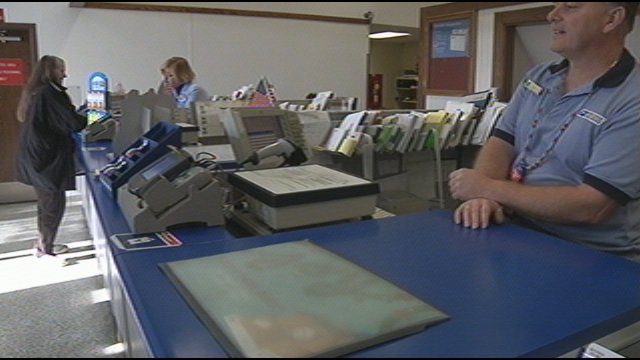 YAKIMA, Wash.-- The mail processing center at the Yakima Post Office will be moving to Pasco.
Dozens of people shuffled in and out of the Post Office Tuesday, some surprised to hear of the move and many concerned about their mail delivery.
"If I mail something here and it goes all the way to Pasco and then comes all the way back by the next day, that'd be great if they could make that happen. But I don't know that that would happen," said Lori Ann Wilkinson of Yakima.
The decision to close the Yakima processing facility comes after months of studies, and public meetings. The Postal Service saying a 20% drop in the mail volume since 2007 is to blame.
"Management at the Seattle District decided that it would make efficiency to move the mail processing operation out of Yakima and into Pasco," said Ernie Swanson, spokesperson for USPS.
Because of the change 19 people will be losing their current jobs. But USPS says some will be able transfer to Pasco or work in a different area of the Yakima office, like the retail counter which will stay open.
"We think we can find jobs for the bulk of the employees if not all of them, but we just don't know with 100% certainty at this point," said Swanson.
Many people at the Post Office Tuesday said it's just a sign of the times, everyone is struggling, and the Postal Service isn't immune to that.
"I think it's an evolution. A lot of things you're seeing that are done the way they were years ago are going away," said Rob Brown of Moxee.
USPS stresses that people will not see a change in their Yakima-to-Yakima mail service, that will still be able to happen overnight. Many people are not convinced.
The transition to Pasco is expected be finished by July of 2012.