Higher taxes and fees proposed to save city services
Posted:
Updated: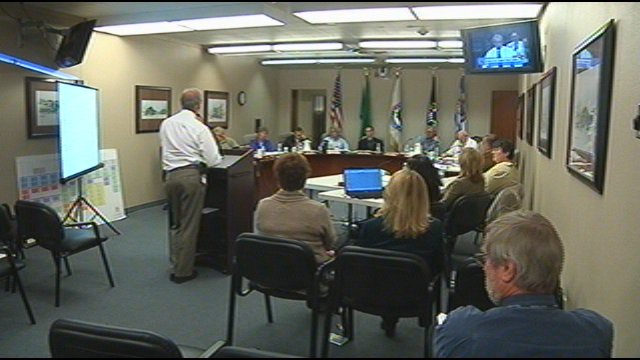 YAKIMA, Wash- The Yakima City Council is proposing a tax increase and a new fee to help offset budget problems. You'll be able to weigh in before any decision is made, but before you say no, know that your public safety may be at risk.
After an hour and a half of back and forth on the budget the city council finally took on the elephant in the room. If you have a nearly $2 million shortfall, and you don't want to cut more services, you have to raise revenue. So the council voted to start the process of raising utility taxes by about six dollars a month.
The goal of the proposed tax increase is to avoid deeps cuts to things like public safety. But interestingly the council also voted to accept those cuts. So they're basically putting the decision in the hands of citizens.
"We'll get the public's input and they can see where these cuts are without them", says council member Dave Edler
So the city council has devised a situation where citizens can either show support for the tax increase through the public hearing or other commentary, or be responsible for cutting things like five police officers, one fire fighter and the assistant city manager, as well as eliminating services like fire inspection.
The council also voted for a $20 a year vehicle license tab fee to pay for road maintenance.
The council says they'll make the decision to impose taxes or fees depending on public opinion.We'll let you know the dates of the public hearings for those proposed taxes and fees.