Snokist speaks out after allegations of distributing moldy food
Posted:
Updated: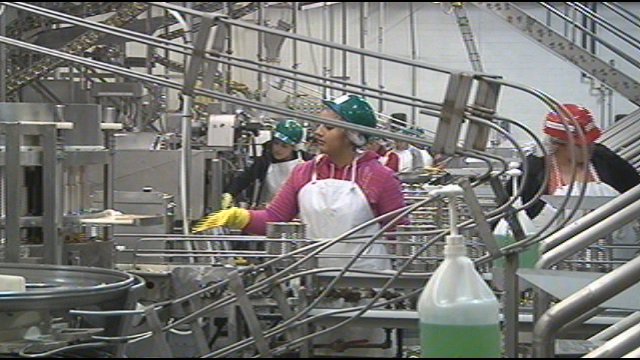 YAKIMA, Wash- Snokist Growers in Terrace Heights is speaking out about an FDA investigation into their operation. The local fruit packing plant is accused of distributing moldy food.
When some damaged applesauce cans were served to North Carolina school kids. Snokist was blamed for nine children getting sick. However according to the company president there's no way to tell if that applesauce is what made them ill. He says even if the applesauce was bad it would be easy to spot before eating.
"A compromised can would have air flowing into it and mold would start to form on the apple sauce", says Jim Davis, president of Snokist Growers.
That incident led to an FDS investigation and Snokist recalled 3,300 cans of dented applesauce in June.
With the extensive packing process it's not hard to see how a can could get dented. But Snokist's problems have grown past dented cans to something called "totes". Aluminum applesauce bags that the FDA says weren't well sealed or thoroughly tested.
Three weeks ago the FDA issued a warning letter to Snokist saying "The Inspection Revealed Serious Violations..."
and that "your firm reprocesses moldy applesauce product... using a method that is not effective against all toxic metabolites produced from the mold". The micro toxin they're talking about is Patulin.
"We'll test before and we'll test the product afterward under our new policy", says Davis.
Snokist says they weren't testing for Patulin before because they never had a problem with the micro toxin and therefore weren't testing for it.