Attorney General weighs in on Yakima's woes
Posted:
Updated: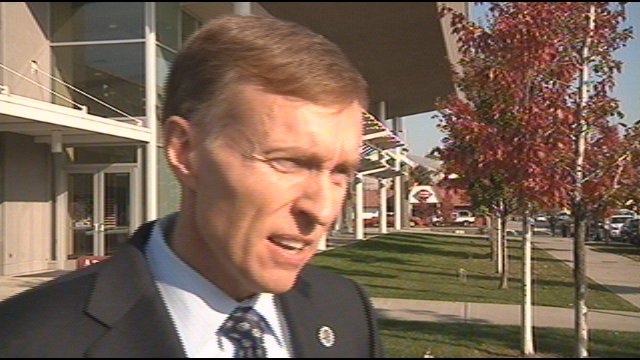 Yakima, Wash- State attorney general Rob McKenna stopped in Thursday, KNDO got his take on the state and local budget crisis and the "gang problem".
"Until we get people back to work we're going to be in a world of hurt when it comes to state and local budgets", says state attorney general Rob McKenna
Yakima's local budget certainly is in a world of hurt especially as the city and county struggle to combat violent crime with fewer and fewer resources.
McKenna's gang bill failed last year after some legislators were not willing to support a law that focused only on gang enforcement and not prevention and intervention. Those programs were deemed too expensive. But the gubernatorial candidate doesn't see it as a lost cause.
"However with there being no prevention and intervention money, what hope do we have for gang legislation? We'll have to re-prioritize that state budget to make money for prevention, not doing so really shouldn't be considered an option."
But haven't we heard time and time again that our state budget is at the bare bones, that there is no extra money?
"Its a 30 Billion dollar budget, I think we can find $10 million for prevention programs for children in Yakima and Eastern Washington", counters McKenna
The Attorney General says the key to relieving the pressure on state and local budgets is job growth.
"The problem today is that we're one of the most expensive states in America in which to operate a company", he states.
McKenna suggests measures like ending the state's control of workman's compensation insurance as well as regulatory and business and occupational tax reform for small businesses.
As other gubernatorial candidates emerge and make their way through our area we'll also get their take on how to address our local and statewide issues.