Reporting sexual abuse
Posted:
Updated: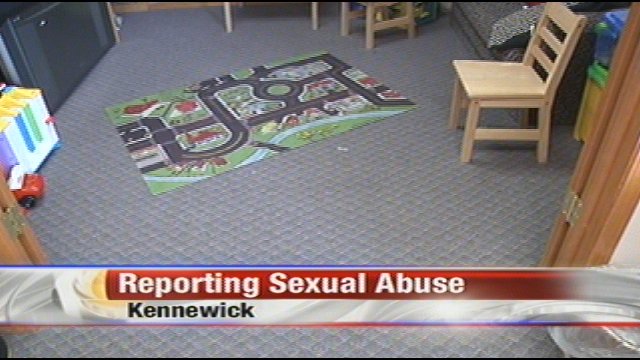 KENNEWICK, Wash. -- Penn State college officials are facing a lot of criticism for not doing enough to stop the sexual abuse of boys by a former college staff member.
Certainly there are moral reasons to report the abuse... But are you required by law to contact law enforcement? Well, it depends on the situation.
At Kids Haven inside the Sexual Assault Response Center in Kennewick, there's toys, crayons and markers.
Items designed to make a child feel comfortable and describe the most uncomfortable moment in their short life. Being sexually abused.
"We'll be in school and a child would raise their hand and say, hey my uncle did that to me and not understand the gravity of what they just said and so we just received a disclosure," says JoDee Garretson, executive director of SARC.
Garretson and her staff contacted police. So what about you? According to state law if you physically witness sexual abuse, you must contact police. If you hear about it, you're encouraged to report it, but not required.
According to state law there's a long list of professionals required to contact police including medical workers, teachers and other school staff, and counselors.
SARC serves 300 sexually abused children. Nearly one everyday. Despite the large number of reported incidents, the Benton County prosecutors office says child sexual abuse cases are hard to prosecute, "almost as always no witnesses other than the victim and the perpetrator who are going to be on opposite sides, and saying opposite things," explains Prosecutor Terry Bloor.
Experts like Garretson just hope the situation involving Penn State serves as an example to others, "someone observes something or sees something, that's why it's their responsibility to come forward, it shouldn't be the child's. Because too often a child can't."