Singleton returns to the Fever
Posted:
Updated: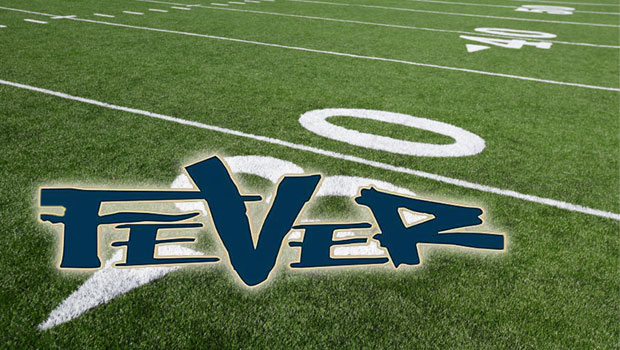 By Tri-Cities Fever
KENNEWICK, Wash. – The Tri-Cities Fever continue to be busy adding players to its roster inking a familiar face and a playmaker in the defensive backfield.
Lionell Singleton re-signed with the Fever and will begin his third season with the team this spring. In his time with the Fever, he has been one of the most stable and reliable players on defense.
"He is a great leader for us, and brings a lot of experience," said Fever coach Adam Shackleford. "He is one of the guys we really targeted this offseason to bring back."
Singleton is the second player from the Fever's 2011 Intense Conference championship team to re-sign for the 2012 season. Singleton (5-foot-9, 180 pounds) joined the Fever midway through the 2010 season, and has been a fixture on defense ever since.
He played in all 18 games for the Fever this past season and was a big reason why the Fever reached the Indoor Football League championship game. He had five interceptions on the season, two of which he returned for touchdowns; two of those interceptions came in the playoffs. Singleton finished second on the team with 67 tackles.
Singleton was named the IFL defensive player of the week in early May for helping the Fever to an 80-10 win over Wenatchee at the Toyota Center. That night, he had returned an interception for a touchdown, had nine tackles, and two pass break-ups.
Singleton, who played at Florida International, signed on late in 2010 with the Fever after being released by the Alabama Vipers of the Arena Football League. In his abbreviated time with the Fever, he had 32 tackles, three interceptions and returned two of those for touchdowns in just six games.
"Lionell is the type of young man that I like to see on our roster. Not only does he contribute on the field, he contributes to our community," Owner, Teri Carr, added.
Singleton has made the Tri-Cities his home and has opened a business that gives children a place to go after school for help in homework and gives them structured activities that include athletics and arts and crafts.
Singleton is just one of the three signings for the Fever. Shackleford also added quarterback Herbert Bynes to the roster. Bynes, who played at Hampton University, is the second quarterback to sign with the Fever for 2012.
Bynes, who had an injury-plagued career at Hampton, burst on the scene as a sophomore in 2008 and was named to the second-team all-MEAC team. He set school records as a sophomore for completions (199), passing yards (2,713), and total offense (2,616 yards). He also set a school record for most passing yards in a game (403) against Southern Illinois.
Bynes (6-4, 238) played in just 12 games in his junior and senior seasons. For his career, Bynes completed 268 of 492 passes for 3,833 yards and 27 touchdown passes.
In addition, the Fever added defensive back Semaj Moody, a former standout at South Carolina State University.
Moody (6-0, 185) had 22 tackles and two interceptions as a senior in 2010 and played in the HBCU Bowl All-Star game.