Sweets Sign Two From North Dakota State
Posted:
Updated: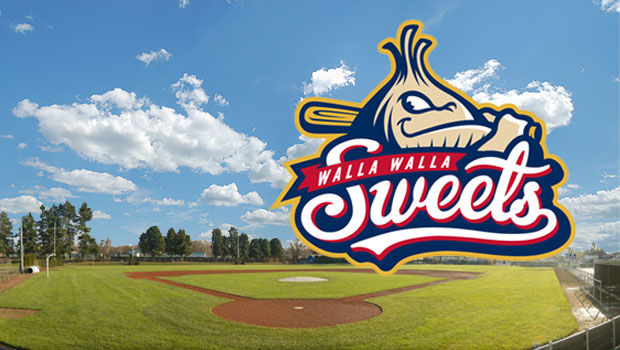 By Walla Walla Sweets
WALLA WALLA, Wash. – The Walla Walla Sweets have added two pitchers to their roster for the 2012 season. Simon Anderson, a member of the 2011 Sweets, will return to Walla Walla for a second season of West Coast League baseball. Anderson will be joined on the Sweets' roster by North Dakota State University teammate Kyle Kingsley.
Simon Anderson, a 6-foot 5-inch, 215-pound junior at North Dakota State, was a member of the Sweets' 2011 WCL East Division Championship team. Last season, the right-handed pitching Anderson was ranked as the 29th best prospect in the WCL. With an ERA of 2.79 Anderson went 2-1 with six saves in 15 appearances for the Sweets. In 19.1 innings of work he struck out 16 batters while allowing only nine walks. Anderson became the closer for the Sweets midway through the season and allowed no earned runs in his last 13 innings of work.
"Simon was a dominant relief pitcher for us last year" said Sweets' pitching coach Mark Michaud. "He was a top prospect in the league, and we're all happy to have him back on the team."
Kyle Kingsley, a 6-foot 2-inch, 210-pound right-handed pitcher will join Anderson in Walla Walla for the 2012 season of WCL baseball. A junior at North Dakota State, Kingsley is a 2009 graduate of Fargo South High School where he lettered all four years. As a senior in high school, Kingsley was named team MVP after going 7-1 with an ERA of 0.67 and recording 79 strikeouts over 52 1/3 innings. In his freshman year at North Dakota State he set a school single-season record for the fewest walks per nine innings (1.39). As a sophomore Kingsley allowed only six walks over 42.2 innings of work.
"Kyle is coming to us this summer with a great deal of experience on the mound" said Sweets' manager J.C. Biagi. "He's a kid that has matured in his first two years of Division I baseball while displaying tremendous command of all his pitches."
North Dakota State will open the season with a three-game series in Tucson against the University of Arizona. The Sweets begin 2012 WCL play on June 1 at 7:05 P.M. against the Corvallis Knights.