Touchet farmer breaks world record as oldest Kilimanjaro climber
Posted:
Updated: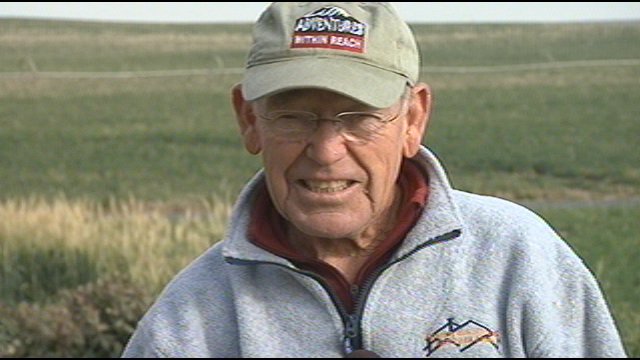 TOUCHET, Wash.,-- 84 year old Richard Byerley spends half his time farming alfalfa in Touchet and the other half in Sun Valley Idaho skiing. When he's not doing either, he's hiking, biking, climbing mountains and setting world records.
On October 2, Byerley and his two grand kids, Annie and Bren Byerley summit Mt. Kilimanjaro in Tanzania. As a result Byerley became a new Guinness Book of World Record holder for the oldest man to make the trek to the top on foot. "We went up the mountain for five days. The fifth day we summoned it and then made it back down part way. On the sixth day, we got off the mountain," says Byerley.
When asked how he feels about such a big accomplishment, Byerley responded with "I don't think much has changed, I smile a lot about it.'
Richard's wife Beth however did not make the climb because she's already been there and done that. "She did it 30 years ago. I thought maybe she'd go back again. But she said once was enough," says Byerley.
His grand-daughter Annie, also from Walla Walla did go. She says she's more impressed with her grandfather's everyday life than she is with the world record.
"On his 84th birthday, he skied his 84th ski day of the year, which is at the end of March. That is more ski days than avid skiers get in," says Annie.
Byerley has skied for 44 years, which he took up at age 40. In 2001, he biked across the U.S. on a 45-day trip that started in Carlsbad, Calif., and ended in Saint Simons Island in Georgia.
This was Richard's first climb on the African mountain, but he's no stranger to high altitudes.
"I climbed Mount Rainier was several years ago and Mount Whitney was several years ago."