Parents outraged over child kicked off bus
Posted:
Updated: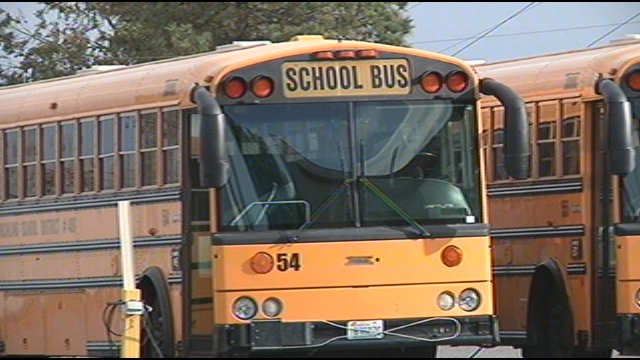 RICHLAND, Wash. -- A student violates school bus rules and gets kicked off, but the students parents say they weren't notified before she was let out of the bus.
School just let out. Clair Doyle expect his child to be riding the bus home, then his phone rings and he hears his daughter,"she says dad, I'm getting kicked off a school bus."
That triggers a lot of questions and emotions. "I'm super outraged," says Doyle.
That's how Clair and Carrie Doyle feel after hearing their child was booted off a Richland school bus last Thursday afternoon.
"It's unacceptable to have the school district treat our children like this. I don't care if she was fighting. I don't care what she was doing. I wasn't notified," says Doyle.
According to district leaders, the 15 year old student sprayed perfume in the bus because she said it smelled bad. But, spraying perfume is actually a violation of bus riding rules.
When the teen refused to give the bottle to the driver, she was kicked off the bus in the Carmichael middle school parking lot, 2 blocks from Richland high.
It is district policy to contact parents, but in this care since the student was already on the phone to her parents, that served as the contact. "Well the bus driver is going to be in contact with the transportation supervisor. So when these cases happen, they're going to make sure that the student is let off in an safe area that's not dangerous," explains Steve Aagard of the Richland School District.
"The possibility of somebody pulling up and grabbing them after school is huge,"argues Doyle. The district says they have no plans to change their rules. The student was given a warning to not break the rules again. And will be allowed to ride the bus tomorrow morning.