Wapato School District pleads with lawmakers not to cut funding
Posted:
Updated: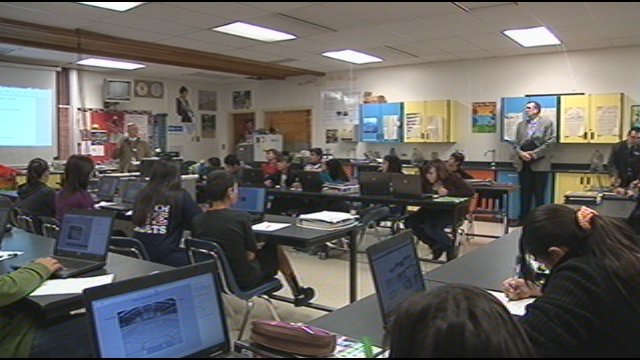 WAPATO, Wash- It may be focus on education week but some educators are focused on their funding. Public schools stand to lose millions with Governor Gregoire's budget proposal but rural students may get hit worse than others.
Monday the Wapato School District hosted Representatives David Taylor and Bruce Chandler from the state education committee. They asked the legislators to reject the Governor's cuts to education, specifically the Levy Equalization funding.
Levy equalization aims to fill the funding gap between school districts with higher property tax revenues like urban areas and communities that bring in less tax dollars like agricultural areas.
The legislature has proposed education cuts that include an option for completely eliminating levy equalization. That would cost the Wapato School District three million dollars.
"We would have to reduce our programming and staffing to the point where basically we'd have a skeleton crew coming in and more of a skeleton-like program", fears Becky Imler, Superintendent of the Wapato School District.
"If its included in that supplemental budget we will wage war", says Representative David Taylor (R) Moxee, of the House Education Committee.
Representative Taylor says the House republicans who represent many of the rural school districts will fight against the proposed cuts.
According to the Wapato School District, the loss of levy equalization would mean reducing or eliminating about 20 programs. They are also concerned with proposed to cuts to school transpiration.