Pasco Postal Processing Facility could move to Spokane
Posted:
Updated: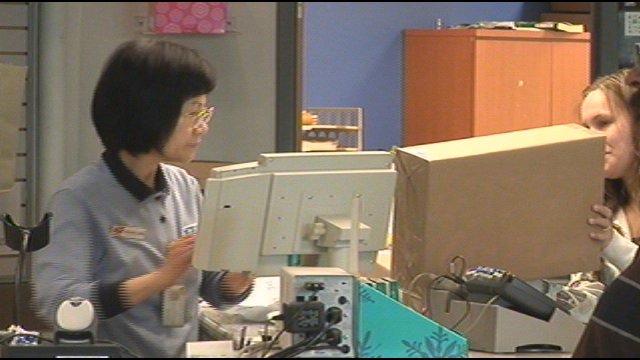 PASCO, Wash. -- The U.S. Postal Service will hold a public meeting to discuss its proposal to move mail processing operations from the Pasco Mail Processing Center into the Spokane Processing & Distribution Center.
The meeting will take place at 6:00 p.m. on Tuesday, Nov. 29th, at the Red Lion Hotel in Pasco, located on 2525 North 20th Avenue.
With the deep decline in mail volume due to current economic conditions and continuing electronic diversion, the Postal Service has an excess of employees and equipment in some mail processing operations. A study was begun on Sept. 15, 2011 at the Pasco Mail Processing Center to determine the feasibility of consolidating redundant operations to see if any efficiencies and cost savings would be achieved.
Last week, it was announced the Yakima Processing facility will close and move to Pasco, eliminating 19 jobs in Yakima. This meeting does not change that, but now the question is whether Yakima and Pasco will both move to Spokane.
The Post Master in Pasco, Dana Alderson says if the move does happen it will not affect the customer service part of the Court Street facility, but it could affect up to 80 jobs on the processing end.
"It's a process that I don't have control over. So therefore why worry about something that I don't have control over?. Its in the hands of those that do the process," says Alderson.
Ernest Swanson with USPS in Seattle says if Pasco does move, it will cost the facility a net of two jobs, meaning others can be moved and transferred, but the employees are worried about their fate.
Initial study results support consolidating mail processing operations that are currently being performed at the Pasco Mail Processing Center by taking advantage of available processing capacity at the Spokane Processing & Distribution Center in order to increase efficiency and improve productivity.
While no final decision has been reached, Postal Service managers will give an overview of the reasons for the proposal and its possible outcomes, and will listen to community input and concerns. A summary of the proposal and presentation materials will be made available online one week prior to the meeting at <http://about.usps.com/streamling-operations/area-mail-processing.htm>.
Anyone who wishes to submit comments in writing can send them to:
Consumer and Industry Contact
Seattle District
PO Box 90306 Seattle WA 98109-9631
Public comments will be accepted through Dec. 14, 2011.