Does using money as a reward for healthy employees work?
Posted:
Updated: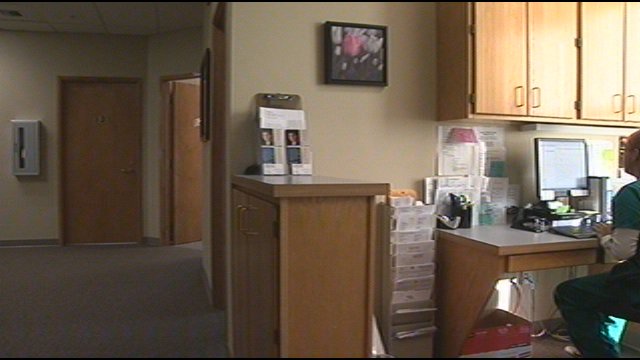 RICHLAND, Wash. -- Healthcare premiums keep climbing every year, and many companies are having a hard time covering health insurance for their workers.

That's why a new committee designed to improve healthcare is also looking to help. Dr. Michael Turner is part of the Kadlec Neuroscience Center. He's also part of the Benton Franklin Alliance for Livable and Sustainable Communities. He serves on the Human Health Subcommittee where they look at different ways to improve the quality of life in the Tri-Cities. "We look at everything from more parks, making the city more walkable, running access, making healthier eating options at work," says Turner.
One way is to reduce healthcare costs. "We should treat health insurance like life insurance. If you demonstrate healthy behaviors you get a financial benefit from that," says Turner.
Turner says he is in talks with Kadlec Medical Regional Center and Group Health to do just that.
The President and CEO of the Tri-Cities Regional Chamber of Commerce, Lori Mattson says lower costs would help their 1,100 members. "One of the primary costs for an employer is the health insurance cost for covering their employees. A lot of them, employers have had to cut back,"says Mattson.
Mattson says the Chamber is interested in offering incentives and hopes to think of a plan to implement for its members in the year 2012.
Right now, the committee is looking at different businesses doing just that. Phil Ohl, the President and part owner of Vista Engineering in Kennewick has been doing this for four years. "We do low calorie cook offs, ,as a company, we hike up badger mountain, hula hooping in the parking lot. This month we've got massage therapists coming in to give massages in our conference room for the stress of the holidays," says Ohl.
They even lower premiums for their 80 workers by 10% if they belong to a gym. Then there is literal financial pay-offs four times a year for progress. "We pay $1.99 a pound, or a blood pressure point, or a cholesterol point," says Ohl.
Dr. Turner says he hopes to have the employees at Kadlec follow in Vista's footsteps. "Our idea is to start here at Kadlec Medical Center because I'm a physician here and frankly I think healthcare should lead the way in providing a healthy workforce and a healthy workplace."