Yakima prosecutor releases statement about his DUI arrest
Posted:
Updated: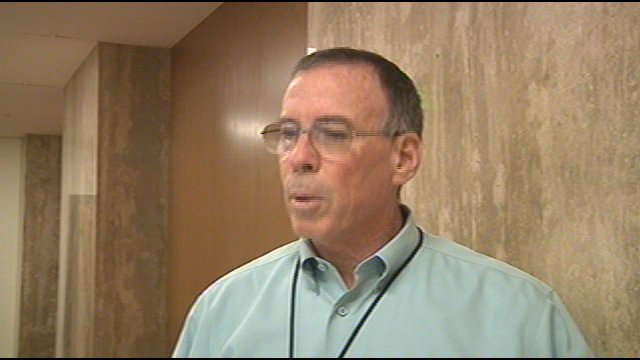 YAKIMA, Wash. (AP) - The Washington State Patrol says Yakima County Prosecutor Jim Hagarty was arrested after a drunken driving accident Tuesday evening in Selah.
His car rear-ended another car on Highway 823. The other driver was not injured. Hagarty's car was impounded and he was processed at the Yakima County Jail for investigation of drunken driving.
Here is a statement from Jim Hagarty:
Last evening at approximately 7:15 pm., I was arrested by the Washington State Patrol on suspicion of driving under the influence. I fully cooperated with the State Patrol, and after completing the necessary investigation, I was released to the custody of my attorney. I was not booked into the Yakima County jail at anytime. I was at the jail because the BAC machine at the Washington State Patrol office was not working.
I sincerely regret this unfortunate incident, and am thankful that no one was injured. I regret the lack of appropriate judgment made by me in this situation. I apologize to the citizens of Yakima County for my mistake, and for not living up to the high standards expected of my position. I apologize to my family for putting them through this. I stand ready to accept responsibility and the consequences of my actions, and to deal with my personal issues. Please do not let my personal mistake diminish the hard work and successes of the members of the Prosecuting Attorney's Office. They work hard each day to make Yakima County a better place.
I cannot and will not comment further due to the pending nature of the matter.
Jim Hagarty