Dr. Jecha will retire as Benton Franklin Health Officer after 23 years
Posted:
Updated: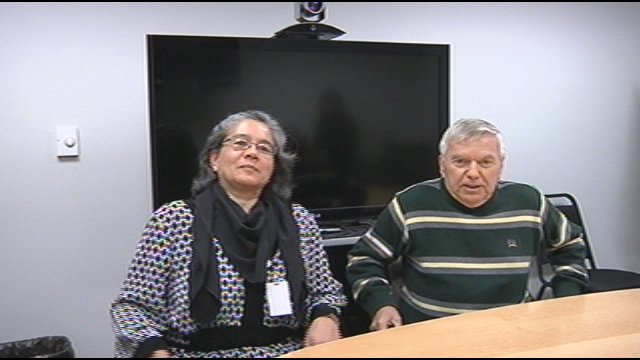 KENNEWICK, Wash. -- Dr. Larry Jecha has served the Benton Franklin Health District since 1988, but as of next week there will be a new public health officer in charge. "I feel lucky, I've had two 23 year careers. One in military public health and the second civilian public health here. "It's been a great ride," says Jecha.
Dr. Larry Jecha spent most of his civilian career here in the Tri-Cities. He left four five years to work in Wichita but eventually came back "This is where my home is now," says Jecha. The 71 year old physician says he's seen the Tri-Cities have doubled since he started his job. "We've gone through a lot of things. HIV and AIDS was here when I first got here, it was just beginning. Then we've had the measles epidemics, we've had e-coli, we've had bird flu," recalls the Public Health Officer whose official last day is November 23rd.
Jecha's replacement is pediatrician Dr. Amy Person who began training for the job in October. She worked in Milwaukee, Wisconsin before moving to the Tri-Cities to be closer to family. "Dr. Larry Jecha was gracious enough to stay on for a couple of weeks to help me assume his role. he's got some big shoes to fill. he's been taking care of this community for a long time," says Person.
Jason Zaccaria is also working at the Benton Franklin Health District as the Public Health Administrator, a job Larry Jecha held earlier this year. Jecha's retirement means retiring from two big positions at the Benton Franklin Health District, but he'll still stay in the loop of public health. "I'm still going to be a part time health officer for Walla Walla County, and I'm still going to stay in the medical society, both at the local and state level," says Jecha.