Linda Lusk released from jail
Posted:
Updated: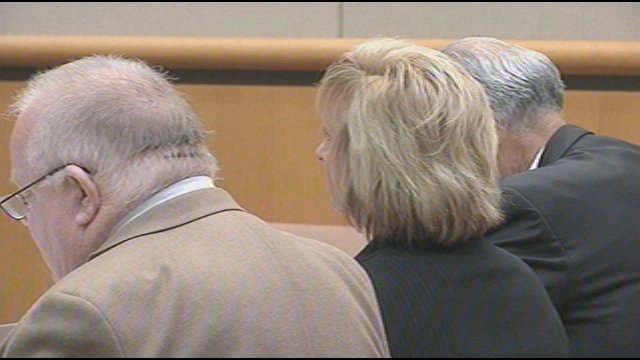 KENNEWICK, Wash. -- Former Prosser Mayor Linda Lusk was released from the Benton County jail Friday morning after serving 11 days for a probation violation.
A spokesperson from the Department of Corrections says Lusk admitted to violating the terms of her supervision when she attended her daughter's swim meet in Ellensburg in October.
As part of her sanctions, Lusk will have to complete 16 hours of community service, take a polygraph test, and re-enter therapy with a counselor. She will get credit for the 11 days she spent in jail.
Lusk was convicted of third degree child molestation back in July and was ordered to serve three months on work release. She has completed her sentence.
Lusk was arrested in Prosser on November 7th for leaving Benton County without permission from her probation officer to attend a high school swim meet at Central Washington University in Ellensburg on Oct. 28th and 29th.
The DOC says doing so violated three terms of her probation; leaving Benton County without permission, having contact with children under the age of 16, and entering a school.
Linda Lusk agreed to a negotiated sanction Friday morning, which essentially means that she agreed that she violated the terms of her community supervision.