Eating healthy on Thanksgiving
Posted:
Updated: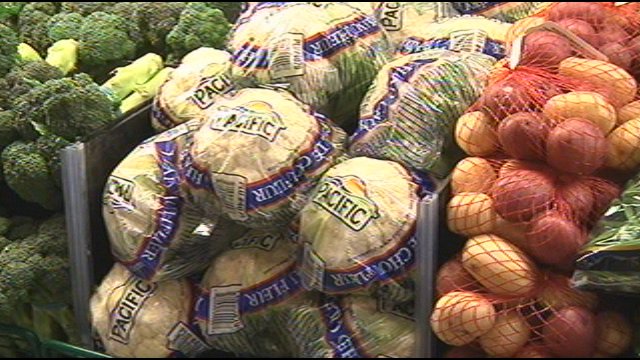 KENNEWICK, Wa. -- Pumpkin pie smothered in whipped cream... Delicious? Yes, but not necessarily nutritious. Believe it or not there are ways of indulging in the Thanksgiving tastes we love without the extra calories.
We checked out a local health food store and a grocery store for some healthy alternative thanksgiving options.
Nathan Lull, the Vice President of Highland Foods, commented, "we're a nation of abundance, you don't have to go overboard just because we have that option."
We'll start on yams with marshmallow. This year, try a baked sweet potato, the natural flavoring doesn't even ask for sweetening. Instead of mashed potatoes, try mashed cauliflower. You can even use chicken broth to cut down on the amount of butter and milk you use. It's a healthy switch that just might surprise you.
Sandy Larsen, a healthy shopper from Moses Lake travels to Kennewick for her health foods. She told us in regards to eating healthfully,"you just have to think about it a little bit, you know, and prepare and plan for it, and you can do just fine. If you have a good enough variety it's easy to eat the better thing."
Instead of white bread for your stuffing, try whole grain, whole wheat, or even brown rice bread. And baking or grilling rather than deep frying your turkey improves its nutritional value, and garnishing with veggies is always a good move. Thanksgiving is always an excuse to eat, so why not make it an excuse to eat healthfully.
When it comes to dessert, instead of pies loaded with sugar, there are many fresh fruits that could cap off your sweet tooth. Strawberries are an easy and colorful choice, topped off with a light or non-fat whipped cream. Or you can try baked apples with a dusting of cinnamon.
Remember, snacking on nuts, fruits or veggies rather than not eating all day before thanksgiving dinner is a good way to avoid over eating.