Hospital sharing system saves patient's time and money
Posted:
Updated: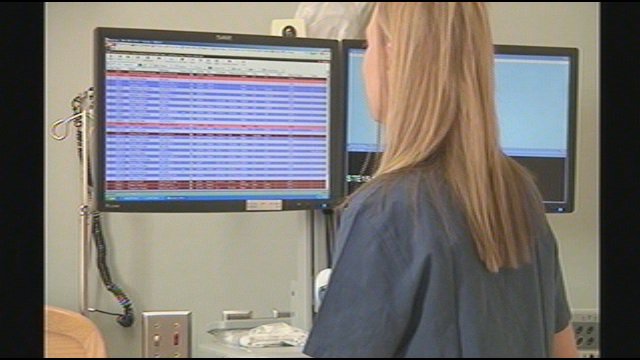 RICHLAND, Wash.--Hospital sharing system saves patient's time and money. Last month we talked about hospitals trying a new information-sharing system for patients. Kadlec Regional Medical Center's new multi-million dollar information sharing system was launched on November 1st 2011. It's called K-Chart.
More than 75 hospital staff from around the country were hired to train Kadlec employees. More than 2,300 people needed new training, including 300 doctors. The hospital has more than half a million patients already on this system. Kadlec Health Systems CEO Dave Roach says "what we wanted to do was integrate all of the electric medical records that we use in our Kadlec clinics in the emergency room and the hospital previously."
It shares patient medical information throughout the hospital and its clinics. It saves doctors time in retrieving patient records, and saves patients money because they only have to do testing once. Roach says "we can prevent them having to have tests that are redone because we will know that they've just had a lab test last week or they had an x-ray the week before."
Everything doctors and nurses use is electronic. Patients are checked in through the computers. Even prescriptions can be scanned which will make medical mix-ups less likely. Chief of Medical Information Dr. Julie Vails says "we add safety to our patient care by now having bar coding by having the physicians enter their orders themselves. There's a lot of things that actually make the system much safer."
Other hospitals like Prosser Memorial are working to purchase K-Chart from Kadlec as part of a hospital alliance. So information will be shared on the same server at both hospitals. Vice President of Nursing Kirk Harper says "once we get connected as the whole system, meaning across the state and even greater than that. We have the ability to view records that came from multiple areas."
K-Chart will also be available in the spring for physicians at smaller clinics locally. The hospitals are working towards a goal of a complete local community health information system with multiple health offices in the future.