Doughnut hole creates strain on shelter
Posted:
Updated: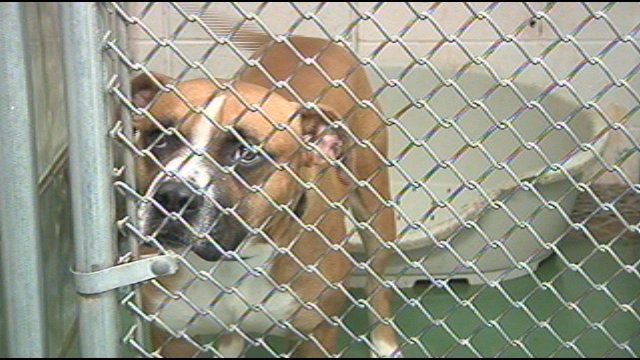 PASCO, Wash. -- Dog bite victims in Pasco's doughnut hole have pleaded for action. Now, some residents fed up with stray dogs are lying about where they live, and even dumping dogs in the city so animal control has to do something.
Angela Zilar, director of the Tri-Cities Animal Shelter reads one of many complaints from people living in Pasco's doughnut hole demanding help.
A doughnut hole is county land surrounded by city land. Animal control has a contract for city lands, but not the county.
So, there's nothing Zilar can do, "I say you're in the area known as the doughnut hole. And so therefore we're not contracted. We don't have any law enforcement abilities in that area. So you will need to contact the Franklin County Sheriff's Department."
But that hasn't stopped people from coming. And one reason why may be what they're hearing, "they're being told by people that they believe are in authority to bring them to us or to put them within the city," says Zilar.
According to her, those people are Franklin County Sheriff's Deputies. Undersheriff Kevin Carle says that only happened once by a deputy in Eltopia. After that Carle says every deputy was informed of city-county dog rules and who's responsible.
For some neighbors who live inside the doughnut hole are split on whether stray dogs is a problem, "I see them once in a while, but not all the time," says homeowner Kevin Wright.
However homeowner John Lyman says there's no problem where he lives, "not many stray animals at all. Most of these neighbors keep them on leaches and take care of them pretty good."
The Franklin County Sheriffs Department says they don't respond to strays, just reports of dangerous dogs. And Franklin County Commissioners say animal control or leash laws are not a priority for the majority of county residents and they don't plan to take any actions.