What will be discussed at Vit Plant & DOE open house?
Posted:
Updated: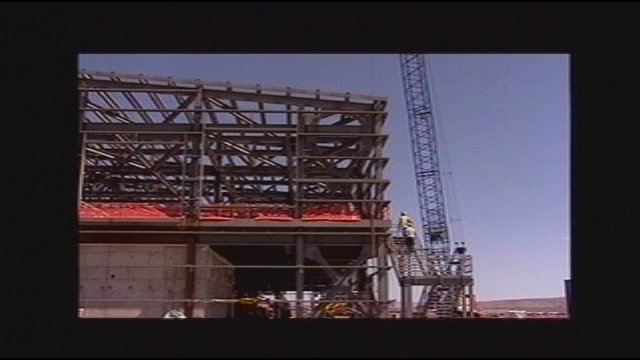 RICHLAND, Wash.—The Waste Treatment Plant and the Department of Energy are hosting a public open house next week. They say they want to be transparent and open. So, NBC Right Now wanted to know whether or not they will discuss the whistle blower lawsuits and the budget shortfall.
Here's a recap, a highly publicized whistle blower, Walter Tamosaitis, filed another lawsuit suing the DOE and Hanford subcontractor URS on the 9th of November. That same week it was announced Donna Busche, also an official at the Vit Plant, filed a complaint against URS and Bechtel National. A DOE representative, Carrie Meyer, says they cannot comment, because it is a legal matter.
Next topic, the budget shortfall. A new report released this week says the Vit Plant will most likely not be finished under its nearly $12.3billion budget. Are you going to get answers at the open house?
"We don't have a lot of information to share. We need to know what we're looking at before we can share more information. This meeting is intended to open our doors to the public and share with them the technical aspects that we're dealing with," says Carrie Meyer, Department of Energy.
Meyer says they are continuing resolutions until congress passes a bill, meaning they don't know how much money they have to work with. However, she says the community is still welcome to ask questions.
The open house is Wednesday, November 30th from 5pm to 7:30pm at the Red Lion Hotel in Richland.