Local wineries see big crowds over Thanksgiving weekend
Posted:
Updated: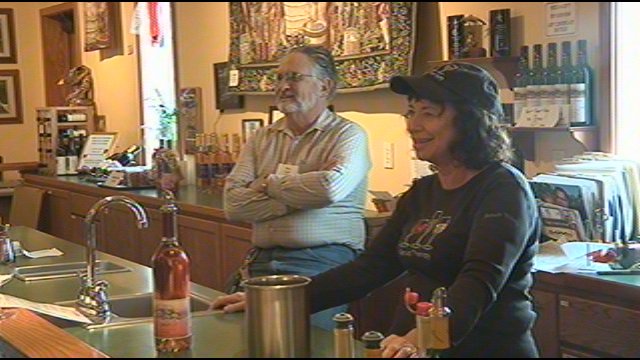 ZILLAH, Wash.-- Wineries around the Yakima Valley were pretty busy this weekend with the post-Thanksgiving crowds.

Folks who visited the Yakima Valley this Thanksgiving weekend, spent a lot of time and money at the local vineyards.
"We get the email from the winery and we come out to stock up on what we've run out in the last couple of weeks," said Ed Kruegel of Moxee.
Gail Puryear and his wife own Bonair Winery in Zillah. They say the Thanksgiving weekend rush is a great boost to their business.
"A typical weekend this time of year, you would be lucky to get 100 people to come out to the wineries," said Puryear.
He says they saw about 500 visitors come through their doors this weekend. The majority of which were from the Westside, making a day trip for some wine tasting.
And as we see temperatures continuing to drop the owners here at Bonair say this is typically the last great weekend of the year.
"This is the last hurrah for us, and a lot of wineries. Some wineries actually close from this point on," said Puryear.
"We're at the edge of the bad weather and this is a good time to come out and the wineries, especially right here, they take care of you," said Kruegel.
Puryear says the Thanksgiving weekend events started many years ago and have grown to be a huge deal to all the wineries.
"We're an established winery so we kind of get repeat customers but the new wineries will really benefit from a weekend like this," said Puryear.
A weekend that is good business for all the local wineries preparing for the winter slump.