Kennewick native makes the Biggest Loser Finals
Posted:
Updated: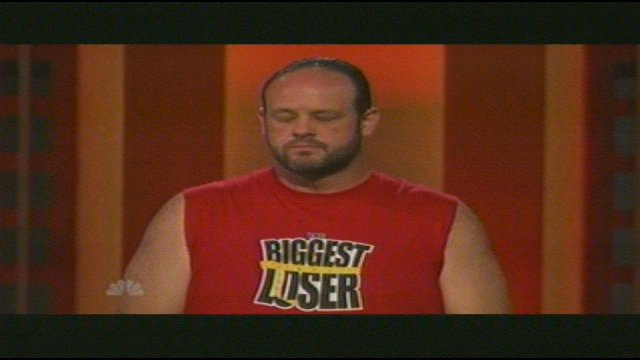 Kennewick, WA-- A Tri-Cities native and Kennewick High School graduate has been making big changes. In fact, you may have seen him on NBC's "The Biggest Loser."
For the past 12 episodes, viewers have watched John Rhode lose 149 pounds.
John's mom, Hazel Rhode, stopped by the KNDU studios Tuesday evening to watch her son survive another week of the competition. Not only did he make it through, but now he is in the final four. John will have a spot in the finale and could even win $250,000.
Hazel says she feels like she is riding a roller coaster when she watches the episodes. She says she often worries about the tough
competitions and work outs.
"They went through a wind storm, a snow storm, they did one where they walked up a trail and had to put goggles on. All of that was hard," she said.
But through all of the heart wrenching twists and turns, Hazel has seen her son come out on top each week. The first episode showed John at 445 pounds. Tuesday, he weighed only 296 pounds.
Hazel says her son will never go back to being over 400 pounds, "He's dedicated to bring a different person. He worked hard to get there, I don't think he'd throw it away."
According to his mother, John wasn't always unhealthy. After a series of emotional and financial blows, he turned to food to cope. Hazel remembers when they realized John's weight could kill him.
"Well how long could he live at 445 lbs? He knew it, and he had so much to live for," she said.
But things have drastically changed. After spending time on the Biggest Loser ranch, Hazel says her son is a new person and is inspiring others.
" He is changing lives, " she said.
John Rhode and his incredible transformation were also featured in the December issue of TV Guide magazine. If you want to watch John, "The Biggest Loser" airs Tuesday at 8 p.m. on NBC Right Now.